Immigration isn't the silver bullet for solving construction labour shortages in Canada, but it sure could make a big difference, according to Patrick McManus, executive director from the Ontario Sewer and Watermain Construction Association (OSWCA).
On Day Two of the Canadian Construction Association's annual conference in Tucson, AZ, McManus, along with Trevor Doucette, vice-president, stakeholder management from Graham Construction (moderator), and Soo Lee, project manager with Bockstael Construction, sat down to discuss how to revitalize the immigration and temporary foreign labour requirements as the industry looks at ways to alleviate the ongoing workforce shortage.
"The application process for immigration takes too long, we need to speed up the processing time to speed up approvals," said Lee. And everyone on the panel and in the audience was quick to agree.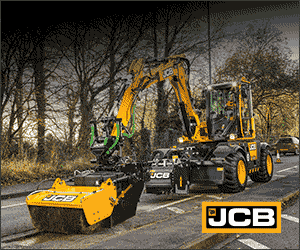 McManus pointed out that politics is one of the major contributing factors that's preventing immigration from happening. He explained: "What we need in Ontario is different from what we need in other provinces. The solution is obvious, give the provinces more control over who they are bringing in… I know in Ontario we need workers that can build core public infrastructure, sewers, watermains, roads, highways, transit, as well as houses. This is where our construction priorities are right now, and this is where they are going to be for the next 10 years. But the current immigration policies and priorities largely screen out the workers that we need to build that type of construction."
Lee, as an immigrant herself, was quick to agree that the screening process does not work for the types of workers the construction industry needs. In her own experience as a university graduate, who knew the language, was between 18 to 35, she easily met the criteria to be accepted. The same is not necessarily true for the types of people needed to fill general labourer roles within the Canadian construction sector.
"In the construction industry we need a lot more of the general workers or labourers," said Lee. "They are looking for equipment operators… It currently takes 60 weeks. How is that helping our construction industry? Government needs to look at policy changes to make it so that people with less than six months of job training or experience can come here as a general labourer."
Beyond changes to policy, the panel agreed that construction firms are going to need to be better prepared to attract and recruit foreign workers. They should be prepared for the extra time and cost that's going to be required to build the workforces that they need. "Companies that are early adopters are the ones that are going to be successful," concluded McManus.
The association's annual awards luncheon was also held, recognizing the best of Canada's construction sector.
CCA 2023 Award winners:
Young Leader Award—Victoria Stanhope
Gold Seal Award—Jancon Construction Ltd.
Community Leader – Company—NorLand Limited
Community Leader – Individual—Russell Grass Sr.
Partner Association Award—Association de la construction du Quebec
Environmental Achievement Award—Ledcor Highway Maintenance
National Safety Award—NorLand Limited
Workforce Excellence—Marco Group
Innovation Award—Coffrages Synergy – Isabelle Cote
Featured image: (L to R) Peter McManus, executive director, Ontario Sewer and Watermain Construction Association; Soo Lee, project manager, Bockstael Construction; and Trevor Doucette, vice president, Stakeholder Management, Graham Group. (Corinne Lynds/ReNew Canada)