The City of Ottawa was recognized with an award for building a GIS-based, interactive 3D digital twin that reimagines urban planning.
The nation's capital received the 2023 Esri Special Achievement in GIS (SAG) Award. The City was selected from thousands of Esri customer organizations worldwide for their exceptional use of geographic information system (GIS) technology to visualize and plan urban development in new ways.
The City was recognized for its development of a digital twin, powered by ArcGIS Urban software, to transform its traditional 2D mapping into a robust and interactive 3D visual environment that creates innovative decision-making experiences throughout city planning processes and builds long-term viability.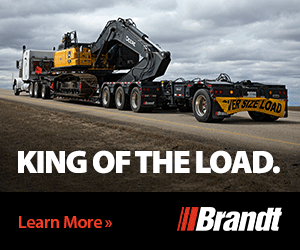 "The City of Ottawa has accomplished a lot in terms of building a 3D model of the city and integrating it into their planning and development process," said Alex Miller, president, Esri Canada. "Their digital twin is transforming the City's urban planning and will benefit residents for years to come."
As Canada's capital city moves forward with its Official Plan, which will guide its development over the next three decades, the City leveraged ArcGIS Urban to build out a digital twin that connects with partner data. This enables collaboration between planners and developers as the high-resolution dynamic model integrates critical information about zoning and zoning height, bylaws, elevation profile, transit, roads and surface infrastructure. The City's team can now look at development proposals and come to a decision with the support of a full suite of data and spatial analytics.
"On behalf of the City of Ottawa, I am extremely thankful to receive the 2023 Esri Special Achievement in GIS (SAG) Award," said Randal Rodger, program manager, Geospatial Analytics, Technology and Solutions. "This award recognizes the hard work our team has put into the Digital Twin project, and also reaffirms the value of leveraging the City's existing investment in Esri's ArcGIS to build out this incredibly dynamic 3D visualization and analytical environment. Our Digital Twin is setting the stage for a new ecosystem of practical applications in collaboration with Esri."
The City also created a web-based ArcGIS editing tool called Zone Builder, which allows users to review projects against the backdrop of zoning bylaws. This demonstrates geospatial solutions as a vital part of the City's planning systems. By providing a realistic sense of the look, feel and function of an environment, both at present and planned stages, the City can proactively engage partners and facilitate improved public consultation.
Featured image: (L to R) Neil Spooner and Sam Seymour (Esri Canada); Jean-Francois Dionne (City of Ottawa); Jack Dangermond (Esri); Randal Rodger and Esther Perron (City of Ottawa); and Alex Miller (Esri Canada). (Esri Canada)