City of Toronto Deputy Mayor Jennifer McKelvie, along with Councillors Shelley Carroll, Jamaal Myers and Toronto Fire Chief Matthew Pegg unveiled the City's new live-fire training facility and equipment at the Toronto Fire Services East Training Centre in Scarborough.
The new facility, called the Dräger Phase 5, provides live-fire training in a multi-story, multi-fire environment that will help ensure Toronto firefighters are trained and equipped to continue delivering world-class fire protection in Canada's largest and most complex city.
"Firefighting in today's environment is more challenging than ever. It's critical that Toronto's firefighters have access to modern training and facilities that prepare them for the very real and dangerous conditions they face everyday. I am proud that the City is investing in new training facilities that will help keep our firefighters safe in the line of duty and save residents' lives," said Deputy Mayor Jennifer McKelvie.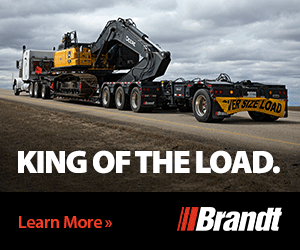 Fires today are burning faster and hotter than they ever have before. Firefighters face challenges brought on by factors such as lightweight construction and furnishings made from synthetic materials that contribute to a growing need for investments in new and modern firefighter training facilities that provide realistic fire conditions and scenarios.
Toronto Fire Services worked with vendor engineers to design a structure that allows for more than 12 unique fire training scenarios, such as basement fires, to enhance and expand on firefighting techniques used in Toronto.
"The addition of these important tools is an important component of our ever-evolving Toronto Fire Services training program. The delivery of world-class fire protection demands leading edge training, and these tools provide us with the resources we require to continue to ensure that our dedicated firefighters are well prepared for the challenges they face each day, across our city," said Chief Matthew Pegg, Toronto Fire Services.
The new facility also includes improved safety features for both instructors and firefighters during live training exercises, including consistent and proper fuel loading to manage fire intensity and reduce risks during training, consistent fuel package monitoring to ensure gas levels remain safe, ventilation controls, and a state-of-the-art temperature monitoring system.
These new training systems enhance live-fire training and will complement the existing suite of propane-fueled, purpose-built concrete burn houses and training props that Toronto Fire Services currently operates.
"Toronto Fire continues to be a leader in fire safety and rescue techniques, and this new facility will be invaluable for both in-service crews and new recruits. Our firefighters will now have access to a state-of-the-art facility right here in Toronto that will enhance their training, keep them safer, and help them keep Torontonians safer too." said Councillor Shelley Carroll (Don Valley North), chair of the Economic and Community Development Committee.
Feature image: (City of Toronto)