The Government of Ontario announced it is providing $30 million to support municipal road and bridge repairs in 21 municipalities across the province. The funding is being delivered through the Connecting Links program.
"We are investing in municipal roads and bridges to help municipalities make needed infrastructure improvements that will keep our communities moving safely and efficiently everyday," said Caroline Mulroney, Minister of Transportation. "This funding is part of our government's plan to create a strong Ontario, connecting more people to jobs, housing and economic opportunities across the province."
The Connecting Links program provides funding for up to 90 per cent of eligible project costs. This includes a maximum of $3 million for road projects and $5 million for bridge projects. Eligible costs include the design, construction, renewal, rehabilitation and replacement of municipal roads and bridges that run through communities and connect to provincial highways.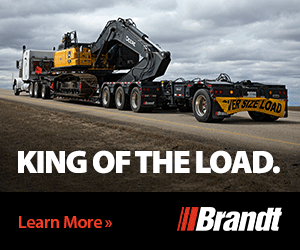 All eligible municipalities are encouraged to apply for 2024–25 Connecting Links program funding when the intake opens later this year.
The following 21 municipalities will receive funding in 2023-24:
| | | | |
| --- | --- | --- | --- |
| Municipality | Highway | Project | Total Project Funding |
| Central Region | | | |
| Collingwood | 26 | Rehabilitation of Highway 26 from Osler Bluff Road to Cranberry Trail West | $2,120,170 |
| Innisfil | 89 | Rehabilitation of Queen Street and Church Street (Cookstown) | $545,770 |
| East Region | | | |
| Cornwall | 138 | Rehabilitation and widening of Cornwall Center Road from Highway 138 to Brookdale Avenue | $952,312 |
| Centre Hastings | 62 | Rehabilitation of Russel Street Bridge | $847,760 |
| Havelock – Belmont – Methuen | 7 | Intersection upgrades at Ottawa Street West and Concession Street including Stormwater Drain Improvements | $405,239 |
| Loyalist | 33 | Detailed Design for Rehabilitation of Main Street East Including Pedestrian Safety Improvements (Bath) | $317,491 |
| Madawaska Valley | 60 | Rehabilitation of Opeongo Line (Highway 60) from Mintha Street to Arena Road including Engineering Study at the Bay St. Intersection | $371,959 |
| Renfrew | 60 | Reconstruction of O'Brien Road (Highway 60) From Mask Road to Intersection of Wrangler Road and Innovation Drive | $3,000,000 |
| West Region | | | |
| Stratford | 7 & 8 | Resurfacing of Ontario Street and Erie Street | $3,000,000 |
| Grey Highlands | 10 | Reconstruction of Toronto Road and Sydenham Street (Flesherton) | $3,000,000 |
| Norfolk County | 3 | Reconstruction of James Street from King Street to South of Church Street (Delhi) | $2,021,656 |
| Centre Wellington | 6 | Reconstruction of St. David Street North from St. Andrew Street to Edinburgh Avenue (Fergus) | $2,849,176 |
| South Huron | 4 | Reconstruction of Main Street North from Ausable River to Walper Street (Exeter) | $3,000,000 |
| Goderich | 8 | Resurfacing of Highway 8 Adjacent to GEXR Rail Crossing | $194,157 |
| Shelburne | 10 | Resurfacing of Owen Sound Street (Highway 10) | $1,170,191 |
| Wellington North | 6 | Reconstruction of Smith Street (Arthur) | $1,056,123 |
| Northeastern Region | | | |
| Kirkland Lake | 66 | Resurfacing of Government Road (Highway 66) Including Pedestrian Crosswalk Improvements at Burnside Drive | $934,880 |
| Sault Ste. Marie | 550B | Resurfacing of Carmen's Way from Queen Street to Second Line | $3,000,000 |
| West Nipissing | 17 | Rehabilitation of Front Street | $1,022,132 |
| Northwestern Region | | | |
| Dryden | 17 | Reconstruction of Grand Trunk Ave (Highway 17) from Leach Road to Cecil Street | $2,910,410 |
| Fort Frances | 11/71 | Detailed Design for Reconstruction of Third Street West (Highway 11/71) from Central Avenue Westerly | $92,867 |
Featured image: (Government of Ontario)