The Government of Saskatchewan announced that construction is set to begin on the new Weyburn General Hospital, which will offer residents in Weyburn and surrounding areas centralized services under one roof.
"It is great to see this project moving along and progressing into the construction phase," said Rural and Remote Health Minister Everett Hindley. "It won't be long before we see the new Weyburn General Hospital take shape, and we look forward to updates along the way."
The new hospital will include an Emergency Medical Services garage and an adjacent heliport to support safer and more efficient patient transport. Twenty-five acute care beds and a 10-bed mental health in-patient unit will be transferred into the facility from Tatagwa View.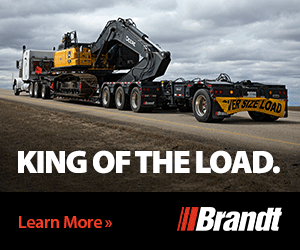 "Today's groundbreaking is a momentous occasion for our community and surrounding areas," said Education Minister and Weyburn-Big Muddy MLA Dustin Duncan. "The new hospital will ensure people in the Weyburn area have access to the services they need in a central location."
The project involves the design and construction of a 35-bed new facility with an approximate building area of 9,730 square metres to replace the existing Weyburn General Hospital. The work includes traffic accommodation, utilities, landscaping and demolition of the existing Weyburn General Hospital once construction is complete.
"This very important milestone means that the citizens of Weyburn and the surrounding area are one step closer to the opening of a new hospital that is designed to meet the needs of the community for decades to come," said Saskatchewan Health Authority vice president Quality, Safety and Chief Information Officer Michelle Mula. "The new Weyburn Hospital will bring more services under one roof, which means better access for patients."
Wright Construction Western Inc. has spent the past few weeks mobilizing equipment on-site for the start of construction.
"We have reached an important milestone in the project and are very excited to begin work on the Weyburn General Hospital," Wright Construction Chief Operating Officer Chris Doka said. "Design and construction are progressing well, and we are looking forward to a productive summer on the site."
Construction is expected to be completed by December 2025.
"The Weyburn & District Hospital Foundation is thrilled to see Wright Construction on site at the new hospital grounds," said Weyburn & District Hospital Foundation board chair Jeff Hayward. "Weyburn and the surrounding communities have waited a long time for a new hospital and with the start of construction, the reality is setting in."
Featured image: Minister of Rural and Remote Health Everett Hindley (right) joined Weyburn & District Hospital Foundation Board Chair Jeff Hayward (centre) and MLA for Weyburn-Big Muddy Dustin Duncan  along with community members to break ground on the new Weyburn General Hospital. (Government of Saskatchewan)