The Ontario government announced that apprenticeship registrations in the province increased by 24 per cent in the last year – from 21,971 to 27,319 – as more people decided to pursue careers in the skilled trades.
The province also announced that the second year of the province's highly popular skilled trades career fairs for students will be expanding to even more cities around the province.
"As we build a stronger Ontario that works for everyone, we need to ensure students and jobseekers know about the rewarding life-long careers waiting for them in the skilled trades," said Monte McNaughton, Minister of Labour, Immigration, Training and Skills Development. "There is as much merit in being an electrician or a carpenter as there is in being an architect or a lawyer. I'm thrilled more young people are waking up to the promise of good pay, pensions, and purpose-driven work that the skilled trades offer."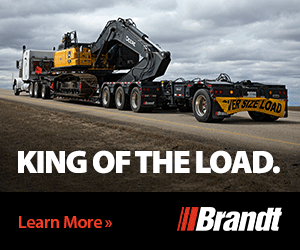 To help deliver the province's infrastructure plans, including building 1.5 million homes by 2031, Ontario will need over 100,000 new skilled trades workers this decade. The increase in apprenticeship registrations, including a 28 per cent jump among women, follows more than $1 billion in investment in the skilled trades over three years, along with the launch of a new agency: Skilled Trades Ontario.
"We are taking action across the board by making it easier for students to have apprenticeships, skills and credentials recognized towards their Diploma," said Stephen Lecce, Minister of Education. "This builds on Ontario's recent decision to require all students to take at least one technological education course — opening up the horizons and opportunities of all students into good-paying STEM and skilled careers."
To reduce the stigma related to the trades and make more students, teachers and parents aware of these life-changing opportunities, Ontario's skilled trades career fairs for students will be returning for the second year in a row and in more cities. More information on the 2023 fairs, cities, and dates will be announced later this summer.
"Now is the time to build a rewarding career in the skilled trades," said Melissa Young, CEO/Registrar of Skilled Trades Ontario.
"With record investments being made in infrastructure, we urgently need skilled workers to meet demand. Skilled Trades Ontario is thrilled to be partnering with the Ministry to promote these exciting opportunities, break down barriers and empower the next generation of skilled trades professionals to succeed."
Students in grades 7 to 12 will have the chance to learn about the 144 different skilled trades through interactive exhibitions and hands-on activities while hearing directly from tradespeople and local employers about these lucrative careers. Last year, 12,800 students, parents, friends, and teachers visited events in Thunder Bay, Sudbury, London, Mississauga, and Ottawa.
"The Ministry of Labour, Immigration, Training and Skills Development is a vital partner for our Training Center. The financial support provided by MLITSD allows us to keep up with the demand for highly skilled and safe journeypersons. I look forward to the day when trades like Ironworker and Rodworker are household words that parents and their kids discuss as viable career paths," said Kent MacDonald, vice president/training coordinator, Ironworkers Local 765.
Featured image: Monte McNaughton, Ontario Minister of Labour, Immigration, Training and Skills Development. (Government of Ontario)