The City of Toronto announced details for a revitalized Wallace Emerson community recreation centre and park and a new child care centre.
Construction of the new facility and phase one of park improvements has already begun on portions of the site as part of the Reimagine Galleria Development plan. Construction is expected to be completed in 2025.
"Every aspect of the Wallace Emmerson community recreation centre, park and child care centre design puts residents and users of these facilities first," said Mayor John Tory. "I look forward to watching each phase unfold, and seeing a final product that encourages greater interaction and participation by community members of all ages."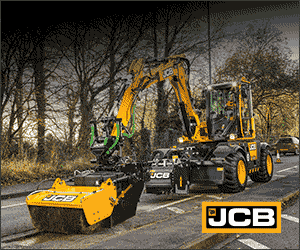 The Wallace Emerson revitalization project will double the size of the current recreation centre – approximately 89,500 square feet in total. The updated facility will feature a new child care centre accommodating 62 children, a full-size gym with a running track, dance and aerobic studios, an aquatic centre including a six-lane 25-metre pool and a leisure pool, and an outdoor running track on the roof of the building.
In keeping with the City's commitment to the TransformTO Net Zero Strategy to reduce greenhouse gas emissions, this building will feature:
a high-performance building envelope
high-efficiency heat pumps, which will heat and cool the entire building and reduce the use of fossil fuels
heat recovery to pre-heat the pool water
renewable energy through solar photovoltaic panels
LED light fixtures to reduce energy use.
In addition to the new community recreation facility, Wallace Emerson Park will be revitalized and expanded. The park will increase by half a hectare or one and a quarter of an acre. Landscaping programming and amenities will complement the overall design of the community recreation centre and offer a more functional and inviting public space to gather for fun and play.
"As the Davenport community grows and changes, it is important that with any growth there are significant improved community amenities and spaces," said Deputy Mayor Ana Bailão (Davenport). "I was pleased to work with the community to deliver this larger and renewed community recreation centre and park to serve Davenport residents. This partnership between the City and Almadev is creating this impressive space for the Davenport community."
The first phase of park improvements will feature a BMX/skateboard park, skating trail, leisure/shinny pad that can be used as a multipurpose sports court in the summer with basketball hoops, splash pad, new landscaping, pathways, lighting, custom seating and outdoor furniture.
The first phase will also include a new field house that provides visitors with a snack bar, skate sharpening station, changing area and universal washrooms, and storage and utility spaces to support the outdoor skating facilities.
The design for this project began in 2018 with extensive local community consultations. The engagement included public meetings, online surveys, site walks, pop-ups and focus groups. The final design for the project was presented to the community at an Open House event in September 2019, with details and renderings made available in early 2020.
"The revitalized park design balances the needs of different park users and introduces many amenities missing in the local community," said Deputy Mayor Michael Thompson (Scarborough Centre). "It is focused on designing a place where kids feel a sense of ownership. This is a wonderful project that I am excited to see completed."
Featured image: An artist's rendering of the view of the community recreation centre looking South along the new Diagonal Street from Dupont Avenue. (City of Toronto)