The Government of Manitoba announced it is investing $45.7 million to expand and renovate the Selkirk Regional Health Centre, and three construction projects are currently underway at the facility.
"We are healing the health-care system by expanding and renovating Selkirk Regional Health Centre to provide more services and increase patient capacity," said Health Minister Audrey Gordon. "These strategic investments improve the quality of patient care for residents in the region and improve access to timely care for all Manitobans, closer to home."
The projects include the addition of 30 acute care inpatient beds and three emergency department treatment spaces to enhance the health centre's ability to treat and monitor patients.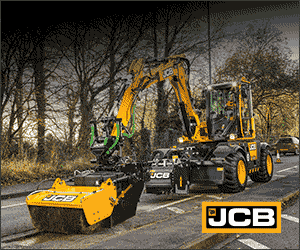 Construction on the 30-bed acute care inpatient addition is now underway and the steel structure of the new building can be seen emerging from the 28,147-sq.-ft. site, the minister noted. The new beds for an increased number of inpatients and a higher volume of surgical and endoscopy services to be delivered locally. The inpatient addition is expected to be completed by the summer of 2024, the minister added.
Renovations to the emergency department have just begun and will include the expansion of the existing waiting room and the addition of three new treatment spaces. The emergency department will remain open to patients during construction. Renovations are expected to be completed by March 2024, the minister said.
The project expansion will support an increase in surgeries performed at the site, such as general procedures, gynecology, urology and endoscopy. The project will include minor design changes to improve patient flow and expand treatment capacity within the emergency department.
The facility's outpatient centre is also undergoing minor renovations to accommodate the use of a C-arm fluoroscopic X-ray system for the new pain care clinic, opening this fall, which is an expansion of the Manitoba Pain Care Program.
"Selkirk Regional Health Centre cares for more than 2,500 inpatients and over 26,550 patients who attend the emergency department from all across the Interlake-Eastern region annually," said Marion Ellis, chief executive officer, Interlake-Eastern Regional Health Authority. "By expanding the health centre and renovating to accommodate new services, we're improving people's ability to access the right care they need in a timely way in our region."
Featured image: (Stantec)