The Government of Canada has announced the contract award valued at $15.8 million for the replacement of the main (north) substation at the Esquimalt Graving Dock, located in Esquimalt, British Columbia.
Scansa Construction Ltd. will construct a new, modern substation building and replace aging high- and low-voltage transformers with modern and efficient equipment. The newly installed equipment is designed to last for a minimum of 30 years and will be easier and safer to use. The contract also includes the cleanup of service tunnels and the replacement of old, lead-based electrical cables with environmentally friendly cables. The replacement of the main (north) substation at the Esquimalt Graving Dock began in December 2017 and is scheduled for completion in December 2018.
"The Esquimalt Graving Dock is a driver of economic development for the region. This contract is a key investment that will create jobs and upgrade this important infrastructure asset so that it can continue to operate effectively," said Minister of Public Services and Procurement Carla Qualtrough.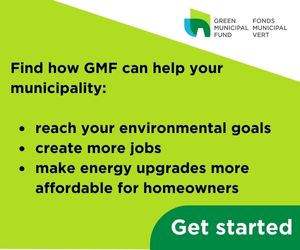 As the largest deep-sea shipbuilding and repair facility on Canada's Pacific Coast, the graving dock's local economic impact is estimated at $183 million, supports an estimated 1,350 highly skilled jobs in the Greater Victoria Area, and generates approximately $18.8 million in direct annual federal, provincial and municipal taxes.
Over the last four years, Public Services and Procurement Canada has invested more than $175 million in the Esquimalt Graving Dock for numerous projects related to health and safety, infrastructure continuity and site remediation, which were funded through Budget 2016 and the Federal Contaminated Sites Action Plan.
The new substation will be part of a radial system that distributes power in code-compliant underground duct banks along the north side of the graving dock. The new switchgear will be located in a building that complies with applicable building, electrical and seismic codes, and electrical kiosks will be located dockside for increased safety and ease of use.
LED lighting will be installed in the main (north) substation, making it more cost-effective and environmentally friendly.
This contract will address various health and safety risks while minimizing disruptions to operations, will be carried out in a way that is respectful of the environment and will enhance client service to tenants.