The City of Edmonton announced it is harnessing the power of the sun with a growing number of solar photovoltaic (PV) installations on existing City-owned buildings. With 11 projects completed, eight in progress and six in planning and design, the City continues to grow its capacity to offset energy costs of facilities.
"The City of Edmonton is transitioning to a low-carbon future and is committed to becoming a climate resilient city," said Mayor Amarjeet Sohi. "By accelerating the installation of solar photovoltaics, we are reducing GHG emissions. Each solar PV installation acts as a reminder, to Edmontonians and visitors to our city, that Edmonton is a leader for innovative energy technologies in our country and that we are working hard to support a transition to a lower-carbon economy."
As of June 2023, the solar PV installations on 11 City-owned buildings have reduced greenhouse gas emissions by 617 tonnes of CO2e.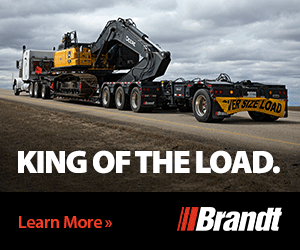 "Each new rooftop solar installation means we are producing our own renewable, clean energy on top of existing infrastructure," said Pascale Ladouceur, branch manager, Infrastructure Planning and Design. "The rooftop solar photovoltaic installation at the North East Traffic Operations Building shows how we can incorporate these rooftop systems to fit existing buildings in a way that is unobtrusive and economical."
The three largest solar PV projects nearing completion this summer include:
Centennial Transit Vehicle Garage which will supply about 11 per cent of the facility's electricity needs (as much as 60 houses),
Commonwealth Recreation Centre which will supply about 12 per cent of the facility's electricity needs (as much as 90 houses), and
North East Traffic Operations Facility which will supply about 42 per cent of the facility's electricity needs (as much as 50 houses).
Edmonton has more than 2,300 hours of bright sunshine in an average year, allowing solar to play a major role in the City's quest for sustainability. The City also looks at any new build as an opportunity to incorporate solar panels.
The City intends on purchasing renewable electricity for its operations. Additional solar installations therefore may not lower corporate GHG emissions but contribute to provincial GHG reductions by lowering the carbon intensity of the electricity grid.
This project is one of eight solar projects currently underway in Edmonton, helping the City achieve its goal of reducing greenhouse gas emissions. There are currently 11 solar PV installations in operation, including the Edmonton EXPO Centre which is Canada's largest rooftop solar PV installation.
Solar PV installations in operation:
Queen Elizabeth Pool
Fire Station No. 26 Meadows
Fire Station No. 4 Jasper Place
Blatchford District Energy Sharing System
Davies Garage
Edmonton Convention Centre
Edmonton EXPO Centre
Fire Station No. 27 Ellerslie
Engineering Services Building
Fire Station No. 29 Lewis Farms
Fire Station No. 30 Pilot Sound
Solar PV currently being installed:
Centennial Transit Vehicle Repair/Storage Garage
Clareview Community Recreation Centre
Fire Station No. 28 Heritage Valley
Kennedale Eco Station
North East Traffic Operations Facility
Commonwealth Recreation Centre
Fire Station No. 31 Windermere
Blatchford LRT Station
Future City sites in planning and design: 
The Meadows Community Recreation Centre
Terwillegar Community Recreation Centre
DL MacDonald Right of Way Building
Kathleen Andrews Transit Garage
Ellerslie Fleet Services Building
Coronation Park Sports and Recreation Centre
Featured image: (City of Edmonton)