Englobe announced it recently opened its new construction inspection and materials testing laboratory in the National Capital Region to better service contractors, developers, and infrastructure owners.
In 2020-2021, Englobe participated in 38 infrastructures projects listed in ReNew Canada's annual Top100 Projects. According to Englobe, the last five years of construction in Ottawa have seen record growth and this has resulted in an ongoing need for construction inspection, materials testing, and instrumentation and monitoring services. Now working at this new laboratory, Englobe's local Ottawa team (of more than 75 employees) will ensure that the construction work undertaken by its growing pool of clients is of the quality they expect.
These services include: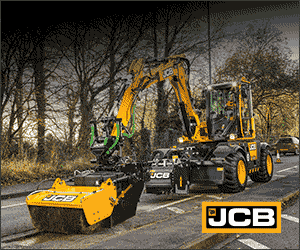 lab testing of soils, aggregates and hardened concrete.
field testing of fresh concrete and flowable grout.
field compaction testing and sub-grade review of soils and aggregates.
reinforcing steel inspections.
geotechnical investigations and slope stability assessments.
instrumentation and vibration monitoring.
preparation of construction, risk management, settlement monitoring, excess soil management, groundwater management and vibration plans.
geotechnical consulting, peer review, legal support and expert witness services.
The new 7,300 square foot laboratory occupies the full first floor of Englobe's new Ottawa office and is in addition to the existing 10 laboratories across Ontario, which have contributed to the renovation of the Parliament buildings in Ottawa and the Scarborough subway in Toronto, both of Ottawa's current LRT projects, as well as the local Queensway improvements.
Featured image: (Englobe)