New Alberta legislation will promote economic growth and additional support for strategic transportation projects. The Financing Alberta's Strategic Transportation (FAST) Act will enable Alberta's government to pay for new or expanded transportation infrastructure by collecting user fees. The legislation forbids user fees on existing lanes and bridges.
"By building new roads and bridges now, user-financed construction will strengthen economic growth and competitiveness at a time when Albertans need it most," said Ric McIver, Alberta's Minister of Transportation. "The FAST Act will add to government-funded infrastructure, meaning faster commutes and less congestion while unleashing economic potential through speeding up commerce. Importantly, those Albertans who do not wish to pay user fees will still have toll-free alternatives. If you do not wish to pay a toll in Alberta, you will not have to pay a toll. Period."
The FAST Act only enables user fees if there is a toll-free alternative, and mandates that Albertans must be engaged before a project can be built using user fees.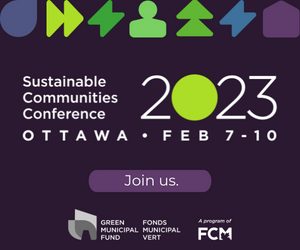 The act stipulates that revenue collected can only be used to cover the cost of new infrastructure or expansion to existing roads and bridges. Revenue cannot be used for general revenue purposes. Additionally, user fees will stop once the capital cost of the project is paid off. Both criteria are entrenched in the legislation itself.
The first project under this legislation is proposed to be the construction of a new Highway 697 bridge over the Peace River to replace the aging La Crete Ferry. A new bridge had not been identified in previous capital plans, however Mackenzie County and the La Crete Chamber of Commerce have both advocated for a user fee to build the new bridge now.
"Only a user fees-financed bridge could replace can the unreliable seasonal ferry at Tompkins Landing. This project will help spur economic growth and create jobs across Peace Country," said Dan Williams, MLA for Peace River.
Support for the Highway 697 bridge project was identified through letters of support from Mackenzie County and the La Crete Chamber of Commerce, two in-person/online engagement sessions, and follow-up telephone meetings with Indigenous communities unable to attend in person.
"The La Crete Chamber of Commerce supports a collaborative approach by way of user fees being applied to fund the bridge," said Andrew Friesen, president, La Crete Chamber of Commerce. "We are more than confident this will be a significant win for industry, residents, and the province."
User fees have been used successfully in many other jurisdictions, including the Coquihalla Highway in British Columbia, Highway 407 in Ontario, the Deh Cho Bridge in Northwest Territories, and the Confederation Bridge between Prince Edward Island and New Brunswick.
Alberta has an extensive highway network that requires significant investment to maintain and rehabilitate – about 64,000 lane kilometres of roads and almost 4,600 bridges and interchanges.
For further information, click here:
Bill 43: the Financing Alberta's Strategic Transportation Act