The 2019 National Measures Report showcases how members of the Partners for Climate Protection (PCP) program are committed to climate action at the local level, across the country.
The PCP program, a partnership between the Federation of Canadian Municipalities and ICLEI – Local Governments for Sustainability, has more than 400 member municipalities across Canada. These members have developed 420 projects to reduce greenhouse (GHG) emissions, both in municipal operations and in the way energy is used in businesses, transportation and homes.
Some of the top reported actions include: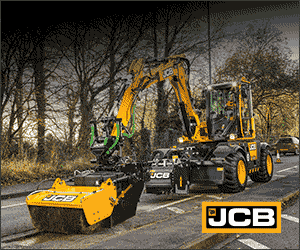 Retrofit programs for commercial buildings and/or residential buildings (41 per cent)
Installation of electric vehicle charging stations for public use (38 per cent)
Enhancement of walking and cycling infrastructure including sidewalks, multi-purpose trails, bike lanes, paved road shoulders, etc. (31 per cent)
The report features case studies and highlights of both corporate initiatives, which target emissions from municipal operations and services, and community-wide initiatives, which target emissions from the community at large.
For example, the Halifax Regional Municipality (HRM) SmartTrip program is featured as one of the case studies. HRM is building a transportation system that meets community needs while reshaping the way its residents move through the city. The SmartTrip program, a key component of its Integrated Mobility Plan10, was created as a demand management initiative in 2013 to encourage commuters to explore more sustainable commuting options. In return for an annual fee, HRM works with local employers to provide programs and services for their employees, such as discounted transit passes, lunch and learn sessions, a guaranteed ride home program in case of emergencies, flex hours, and ride matching. HRM works with more than 20 local companies that employ almost 20,000 people.
Now in its 25th year, the PCP network continues to grow and, with three quarters of all municipal actions reported this year complete or underway, PCP members, small and large, continue their commitment to climate action.
To read the complete report, click here.