The Canadian energy landscape is undergoing a period of great change, as the move from coal to renewables and the rapid pace of innovation is causing new strategies to emerge for providing power to communities across the country.
An expert panel provided its outlook on how this new age of energy development will provide new private sector opportunities in the industry at an event hosted by the Toronto Region Board of Trade.
"We are embarking on an exciting new age in the energy sector," said Carlo Crozzoli, senior vice president of corporate business development and strategy at Ontario Power Generation. That new age includes a nuclear industry that is driving innovation, continued expansion of wind and solar assets, and an evolving battery storage industry.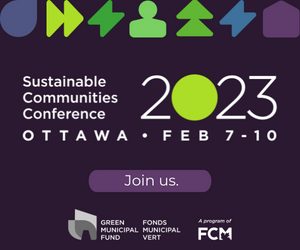 But to date, there hasn't been a large amount of private sector investment in energy, and there are two important reasons why: ownership and scale. According to Kyle Weaver, managing director, power, utilities, and infrastructure at RBC, the majority of energy infrastructure assets, at the scale needed for pension funds to invest, are owned and operated by municipal and provincial governments. But there may be a different route for involving private sector investment as Walker notes, which is to engage them to help finance the upgrade of the grid to the newer technologies.
Opportunities in energy storage
"The holy grail of the energy sector," as described by panel moderator Paul Harricks, partner and leader of the Energy Sector Group at Gowlings WLG, energy storage is already having a small-scale impact in the market, as items like household appliances and garage door equipment have begun the employ battery backup systems that will engage in the event of a power outage. It has also been seen in the industrial sector, where excess property provides the footprint needed to house the large systems.
But the potential of energy storage could create significant new opportunities from economic, generation, and investment perspectives. Economically, battery storage technology is an accelerating market in Canada. As the technology is refined, Canadian companies will have the opportunity to become a global leader in the market, create a manufacturing industry with the capacity for thousands of jobs. That manufacturing could support a large demand for power generation through energy storage. Tom Timmons, partner at Gowling WLG and chair of CanSIA, posed the question of the economic and generation impact if a Made-in-Ontario storage system were attached to each of the 26,000 solar microfit projects currently active in the province as of December 2017.
Carlyle Coutinho, president and chief operating officer for the East Region at Enwave Energy Corporation suggested that his company is investigating the opportunities surrounding energy storage solutions, and the opportunity to expand its use. He suggested that a primary difficulty with the emerging technology is the question of how to integrate it into large urban centres, where physical footprint provides a significant challenge for its use at its current scale.
It's opportunities such as solutions for providing energy storage solutions for major urban centres, and the continued development of renewable energy assets outside of government ownership, that could finally provide an investment model that would be embraced by private sector investors.