The federal government has pledged more than $11.8 billion over 10 years for infrastructure in Ontario.
At an official ceremony hosted at the Edward J. Dowling Transit Facility in Mississauga, the bilateral agreement was signed that will commit funding to four core areas, and when including the funding from the provincial and municipal governments, will, ultimately lead to an investment of over $30 billion.
The breakdown of the $11,846,483,456 in federal government funding is: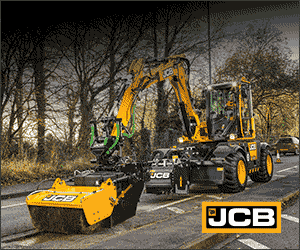 $8,340,401,116 for public transit;
$2,848,855,330 for green infrastructure;
$407,159,893 for community, cultural & recreation infrastructure; and
$250,067,117 for rural and northern communities infrastructure.
That investment is complimented with a similar commitment from the provincial government:
$7,279,080,921 for public transit;
$2,350,305,647 for green infrastructure;
$335,906,912 for community, cultural & recreation infrastructure; and
$206,305,372 for rural and northern communities infrastructure.
The 10-year commitment represents a step forward for the federal government, who have been committed to providing predictable federal funding for core infrastructure priorities.
"Infrastructure needs a long-term horizon and long-term thinking," said Minister of Infrastructure and Communities Amarjeet Sohi following the official signing of the agreement with Ontario Minister of Infrastructure Bob Chiarelli. "It takes time for projects to be planned, designed, and constructed. Having a 10-year vision in place is very important."
Included in the announcement was a detailed breakdown (provincial and federal) of the funding being allocated for transit operations in the Greater Toronto Area:
Brampton

Maximum federal allocation – $191,638,418
Provincial cost match – $158,101,695
Metrolinx

Maximum federal allocation – $593,117,749
Provincial cost match – $889,676,624
Mississauga

Maximum federal allocation – $338,998,745
Provincial cost match – $279,673,964
Peel

Maximum federal allocation – $5,596,750
Provincial cost match – $4,617,319
Toronto

Maximum federal allocation – $4,896,575,759
Provincial cost match – $4,039,675,001
York Region

Maximum federal allocation – $203,643,532
Provincial cost match – $168,005,914
In the short-term, before another political party is elected to power at either level of government, this provides a clear understanding of how much funding each municipality will get, allowing them to prioritize what projects to fund over that 10-year span.
From a municipal perspective, the bilateral agreement between Ontario and the federal government, similar to that of the other provincial and territorial agreements to be signed, is a welcome approach to helping municipalities predict the government funding available for their own infrastructure initiatives.
"Today's announcement reflects priorities that FCM has worked hard to advance including meaningful provincial cost-sharing to move infrastructure projects forward," said Bill Karsten, first vice president of the Federation of Canadian Municipalities (FCM). "The commitments are a clear recognition of local governments' role in nation-building and gives municipalities real tools to turn Canada's historic infrastructure opportunity into real outcomes like modern transit, better rural roads, and emission reductions."
The municipalities are responsible for the lion share of infrastructure development and rehabilitation, receiving around nine per cent of the overall tax dollar. The bilateral funding agreements provide a positive step forward in bridging the significant infrastructure gap that exists in many communities across Canada.
"This announcement is important and will go a long way in helping to close the gap, but we still have a long way to go," said Lynn Dollin, president of the Association of Municipalities of Ontario and deputy mayor for the Town of Innisfil.
For those communities who can't find the money within this agreement to move forward with a significant infrastructure project, there may be an alternative to find the necessary funds: the $5 billion Canada Infrastructure Bank. While not mandatory for municipalities in Canada, certain projects could be developed sooner by using the federal government's newest funding source.
"The reason we created the Bank was recognizing that, despite our historic investments, there will remain an infrastructure deficit," said Sohi. "And if there are opportunities for the private sector to work with the federal government, the province, and municipalities to undertake certain initiatives that might generate revenue, then we will look at the Bank."
With predictable funding now in place from the federal and provincial governments, in some areas of infrastructure development, cities across Ontario, and soon the rest of Canada, will have to work to prioritize the infrastructure most needed in their respective community.