Nunavut's Qulliq Energy Corporation is carrying out an extensive energy renewal program.
By Carroll McCormick
This fall the Arctic sealift company NEAS (Nunavut Eastern Arctic Shipping Inc.) will unload four 60-tonne diesel generators at the little hamlet of Arctic Bay, located less than 100 kilometres from the northern tip of Baffin Island. This will be the third sealift of building materials, mechanical, and electrical components for a $32 million power plant replacement that will bump the installed capacity to 1,680 kilowatts.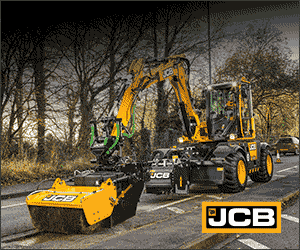 The old power plant dates to 1974. NEAS delivered the first shipment of 2,145 tons of building materials and heavy construction equipment on August 30, 2020. The new plant is scheduled to come online in 2023.
Nearly every kilowatt hour of electricity Qulliq Energy Corporation (QEC) produces for its 15,000 customers in 25 hamlets and communities across the territory comes from its 25 diesel power plants, with a total installed capacity of 76,000 kW. The oldest of them dates to 1967. As of 2014, only three were younger than Nunavut itself, which was carved out of the Northwest Territories and created in 1999. Some can no longer meet peak demand; for example, the old Arctic Bay power plant has 620 kW 
of installed firm capacity, less than the 
2017-18 peak demand recorded of 678 kW.
Renewing northern power
In May 2019, the federal government committed $175 million to help replace or rebuild six power plants and upgrade eight generator sets by 2025-26.
"Replacing QEC's aging infrastructure with new technology falls under the corporation's mission to provide safe, reliable, and efficient power supply," said Rick Hunt, QEC's president and CEO. "All QEC's new power plants feature hospital-plus-grade silencers to reduce noise pollution, scrubbers to reduce GHG emission and easy integration of future 
renewable energy."
They are also being built further from the hamlets to further reduce noise pollution and are future-proofing the plants with extra generating capacity. "For every new power plant project, QEC considers the forecasted energy needs of the community," said Hunt.
QEC's steady march toward its replacement goals started with a major upgrade to its power plant in Iqaluit, the territory's capital, in 2014. The first replacement plants came online in 2017 in Qikiqtarjuaq, Taloyoak, Pangnirtung, followed by a generator upgrade in Kinngait in 2018, and a plant replacement in Grise Ford in early 2019. That May QEC announced it would install eight new diesel generators in Rankin Inlet, Coral Harbour, Chesterfield Inlet, Pond Inlet, Clyde River, and Whale Cove.
Examining and implementing clean energy
QEC is going a step further than just replacing diesel generators and plants. 
It is designing the new plants so they can accept hybrid technology, which for now 
means solar.
The north is terribly dependent on diesel fuel to generate electricity, to the tune of about 50 million litres burned by QEC alone. Years ago, there had been some hope that QEC might be able to ease its diesel fuel tab with hydroelectric power, which would have been a first for Nunavut.
The idea, which picked up traction in 2012, was to set up a public-private partnership (P3) deal to build a dam, at a cost of $150 to $200 million, about 85 kilometres outside of Iqaluit. But after spending $10 million on studies and engineering work, QEC abandoned the plan in 2016 after the price tag had risen to between $300 and $500 million, according to a 2016 CBC report. Looking west to Site C in British Columbia and Keeyask in Manitoba, and Muskrat Falls to the east in Labrador—three mega-dams with mega price tags—shelving the dam project may have been the best outcome.
Wind turbines have been tried, with some success, in the Arctic, including two in Kugluktuk (formerly Coppermine), near the border with the Northwest Territories. The windmills were operated under QEC's predecessor, Northwest Territories Power Corporation, and failed in 2000 before the establishment of Nunavut Power Corporation. Lightning struck one and the other perished, it was supposed, from a lack of maintenance.
Wind surveys have identified promising areas and various parties have been planning more wind turbines; Northern Energy Capital is working with Inuit organisations in the Kivalliq region to build a two-megawatt wind farm in Rankin Inlet. Agnico Eagle signed a memorandum of understanding with Sakku Investments Corporation & Northern Energy Capital to develop a 12 MW, Inuit-owned, 
wind turbine project.
For now, however, QEC is looking to solar panels to supplement diesel.
In 2016 QEC completed a solar photovoltaic panel demonstration project at the Iqaluit power plant, with a 2.86 kW nameplate capacity. It has yielded, according to QEC, "promising results." Still in operation, QEC says of the project, "It [has] produced 13,400 kWh of power, offset 9.4 tons of CO2 emissions, and displaced approximately 3,000 liters of fuel."
A notable first—notable because all the replacement power plants are being built so they can one day integrate renewable energy systems—is poised to happen in Kugluktuk. This hamlet of some 1,500 souls, way off in western Nunavut, relies on a vintage plant built in 1968 that QEC has marked for replacement. Targeted for completion in March 2024, the new plant, which will be QEC's first hybrid solar/diesel operation, will include a proposed 500-kW solar energy system and battery storage and serve to supplement the four new diesel generators. (Kugluktuk already has some experience with solar photovoltaic panels, having installed some on its 
recreation complex in 2016.)
"The Kugluktuk power plant project is still in [the] design phase. The solar equipment supplier will be known once the construction tender is awarded," said Hunt.
The financing of the power plant will be 
75 per cent covered by the Arctic Energy Fund, and 25 per cent by QEC. The cost of the solar system is being shared between the Arctic Energy Fund (35 per cent), NRCan's Clean Energy for Rural and Remote Communities (40 per cent) and QEC 
(25 per cent).
But even before any renewable energy is added to the mix, the new generators, which come from suppliers such as CAT, MTU and Volvo, will use less diesel than the old ones, according to Hunt. "Manufacturers continue making more energy and fuel-efficient generators. QEC continues to monitor generator performance to measure actual fuel efficiency within our infrastructure … 
By integrating modern energy efficient technology into all power plant replacements, the corporation is building a strong foundation to deliver cleaner long-term energy solutions that benefit Nunavut."
Referring to the new power plants in Grise Ford and Kinngait, but applicable as well to QEC's other new power plants, Hunt noted, "The power plants' renewable energy integration capability will allow for opportunities to move our territory toward clean technologies should funding 
become available."
On the electrical consumption side of the coin, QEC has achieved energy savings by replacing conventional street lights with LED, or light-emitting diode, technology. Not only do LEDs consume much less electricity, they also last far longer than incandescent bulbs, reducing the labour costs associated with bulb replacements.
QEC recently completed replacing the street lights in Resolute Bay, Grise Fiord, Pond Inlet, Igloolik, and Kugaaruk. The LED replacement program will be extended to the rest of Nunavut by 2024.
The combination of these new energy efficient technologies will help reduce Nunavut's carbon footprint and improve environmental impacts.
Carroll McCormick is a freelance writer based in Montreal, Quebec.
Featured image: Replacing conventional street lights in Cambridge Bay with LED fixtures saves both energy and maintenance costs.