Prime Minister Justin Trudeau announced a significant cabinet shuffle with two-thirds of portfolios switching hands, seven rookie ministers coming in and seven others leaving the front bench.
Sean Fraser takes on the Housing, Infrastructure and Communities portfolio, while Dominic LeBlanc moves to Minister of Public Safety, Democratic Institutions and Intergovernmental Affairs.
Jean-Yves Duclos becomes Minister of Public Services and Procurement, replacing Helena Jaczek, while Pablo Rodriguez becomes Minister of Transport, replacing Omar Alghabra. Both Jaczek and Alghabra announced they will not run in the next election.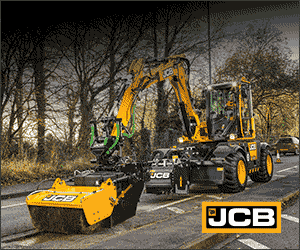 "We are ready to keep delivering on the things that matter most to you – making life more affordable, growing the economy, and creating good jobs for the middle class. We have the right team, made up of accomplished people who reflect the diversity and talent of our country. Together, we will keep building a strong future for the middle class, and for all Canadians," said Trudeau.
The changes to the Ministry are as follows:
Anita Anand becomes President of the Treasury Board
Marie-Claude Bibeau becomes Minister of National Revenue
Bill Blair becomes Minister of National Defence
Randy Boissonnault becomes Minister of Employment, Workforce Development and Official Languages
Jean-Yves Duclos becomes Minister of Public Services and Procurement
Sean Fraser becomes Minister of Housing, Infrastructure and Communities
Karina Gould becomes Leader of the Government in the House of Commons
Mark Holland becomes Minister of Health
Ahmed Hussen becomes Minister of International Development
Gudie Hutchings becomes Minister of Rural Economic Development and Minister responsible for the Atlantic Canada Opportunities Agency
Kamal Khera becomes Minister of Diversity, Inclusion and Persons with Disabilities
Dominic LeBlanc becomes Minister of Public Safety, Democratic Institutions and Intergovernmental Affairs
Diane Lebouthillier becomes Minister of Fisheries, Oceans and the Canadian Coast Guard
Lawrence MacAulay becomes Minister of Agriculture and Agri-Food
Marc Miller becomes Minister of Immigration, Refugees and Citizenship
Mary Ng becomes Minister of Export Promotion, International Trade and Economic Development
Seamus O'Regan Jr. becomes Minister of Labour and Seniors
Ginette Petitpas Taylor becomes Minister of Veterans Affairs and Associate Minister of National Defence
Carla Qualtrough becomes Minister of Sport and Physical Activity
Pablo Rodriguez becomes Minister of Transport and will continue to serve as Quebec Lieutenant
Harjit S. Sajjan becomes President of the King's Privy Council for Canada and Minister of Emergency Preparedness and Minister responsible for the Pacific Economic Development Agency of Canada
Pascale St-Onge becomes Minister of Canadian Heritage
Jonathan Wilkinson becomes Minister of Energy and Natural Resources
The Prime Minister also welcomed the following new members to the Ministry:
Gary Anandasangaree becomes Minister of Crown-Indigenous Relations
Terry Beech becomes Minister of Citizens' Services
Soraya Martinez Ferrada becomes Minister of Tourism and Minister responsible for the Economic Development Agency of Canada for the Regions of Quebec
Ya'ara Saks becomes Minister of Mental Health and Addictions and Associate Minister of Health
Jenna Sudds becomes Minister of Families, Children and Social Development
Rechie Valdez becomes Minister of Small Business
Arif Virani becomes Minister of Justice and Attorney General of Canada
Featured image: (Government of Canada)