Poised to pursue its growth in Canada, Pomerleau is writing a new chapter in its history. Together with the board of directors, Pierre and Francis Pomerleau announced the appointment of Philippe Adam as the company's president and CEO. He will take up his new duties in August 2023.
This appointment launches a transition process during which Pierre and Francis Pomerleau will gradually withdraw from their operational roles. In addition to remaining the company's principal shareholders, they will continue to play an active role on the board, with Pierre serving as executive chair of the board, and Francis serving as director of the board.
Philippe Adam joined Pomerleau in 2021 as executive vice president and CFO. As part of his duties, he is also president of Pomerleau Capital, the company's private investment fund specializing in infrastructure and renewable energies. In addition, he is in charge of various key functions, including corporate strategy, logistics and procurement, legal affairs, insurance, and risk management.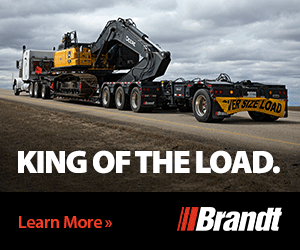 "I am honoured and privileged that Pierre and Francis have entrusted me with leading the company they have developed so remarkably, with authenticity and integrity. I would also like to thank the board members for their support. In taking up this new role, I am committed to preserving and promoting the Pomerleau family's unique legacy and its entrepreneurial values," said Adam.
Adam has played a transformative role in the company's performance and helped fast-track its transformation in support of coast-to-coast growth. He has also spearheaded two of the largest transactions in the company's history, including the acquisition of Vancouver-based ITC Construction Group and the Caisse de dépôt et placement du Québec's $150-million investment in Pomerleau, its third in five years.
"The role and nature of our business has evolved. Today, Pomerleau is much more than a construction firm," said Pierre Pomerleau. "Our ability to structure alternative models of delivery and financing allows us to tackle a wide range of increasingly complex projects with a sustainable development perspective. In light of the experience and leadership provided by Philippe since his arrival, he is the ideal person to oversee the company's next growth and transformation phase."
Francis Pomerleau added: "Philippe will be able to count on the expertise and support of our committed and seasoned leadership team. He will also be able to rely on the talent of our more than 4,000 employees and workers, all of whom are building the company each day."
Featured image: (L to R) Phillipe Adam, Pierre Pomerleau, and Francis Pomerleau. (Pomerleau)