Federal Infrastructure Minister Dominic LeBlanc, and Rob Fleming, British Columbia's Minister of Transportation and Infrastructure, co-chaired a meeting of federal, provincial, and territorial Infrastructure ministers to strengthen collaboration and advance shared priorities.
Ministers discussed the considerable number of investments and projects completed through the Investing in Canada Infrastructure Program, including the robust collaboration that led to the successful allocation of all federal funding by March 31, 2023. They also exchanged on ways to collaboratively address the infrastructure challenges Canada will face in the coming years.
As the Government of Canada charts a course for future federal infrastructure investments, Ministers committed to ensuring that those investments are focused on climate resiliency, increasing the housing stock, reducing greenhouse gas emissions, and growing the economy. They agreed that implementing measures such as transit-oriented development (TOD) will be key to reaching those objectives over the coming years.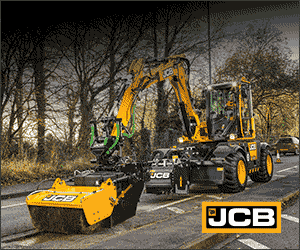 "Today's meeting was an opportunity to further reinforce the great working relationships between Infrastructure Ministers across the country. As we think about how to structure and focus our infrastructure investments over the coming years, it is essential for us to come together and discuss the different challenges and opportunities that lie within each jurisdiction. I want to thank my friend and colleague Minister Fleming for co-chairing this meeting. Together, from coast to coast to coast, we will continue to build more resilient and affordable communities," said LeBlanc, Minister of Intergovernmental Affairs, Infrastructure and Communities.
Through continued investments in infrastructure, the Government of Canada and its partners are growing our country's economy, increasing the resiliency of our communities, and improving the lives of Canadians.
"Across Canada, infrastructure is an economic driver that provides thousands of good-paying jobs and makes our country stronger domestically, and with our global trade partners. Meetings like this remind us that, while our challenges may differ between provinces, we are united in our desires to build a better future. It's through our collective efforts that we can work together to create inclusive, sustainable, resilient communities, and efficient supply chains for goods movement for all Canadians," said Rob Fleming, British Columbia's Minister of Transportation and Infrastructure.
Featured image: (Government of Canada)