The Bridletowne Neighbourhood Centre in Scarborough, Ont. broke ground at an official ceremony, where project plans for the new centre were unveiled.
The Bridletowne Neighbourhood Centre (BNC) is a first-of-its kind project in Ontario. The community hub designed by Kaisian Architects will house an innovative collaboration between Scarborough Health Network (SHN), the YMCA of Greater Toronto (YMCA), and United Way Greater Toronto (UWGT) that will bring vital programs, healthcare, and inclusive community spaces together under one roof as a leading example of community-based wrap-around care.
"The ground-breaking of the Bridletowne Neighbourhood Centre marks an exciting milestone for families in Scarborough. This new centre will be an important hub for community services, gatherings and recreation and will help to ensure that residents of this growing community have more access to convenient care, close to home." said Ontario Premier Doug Ford.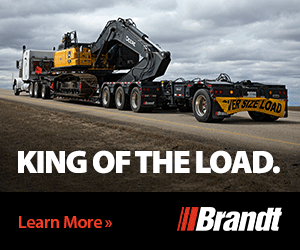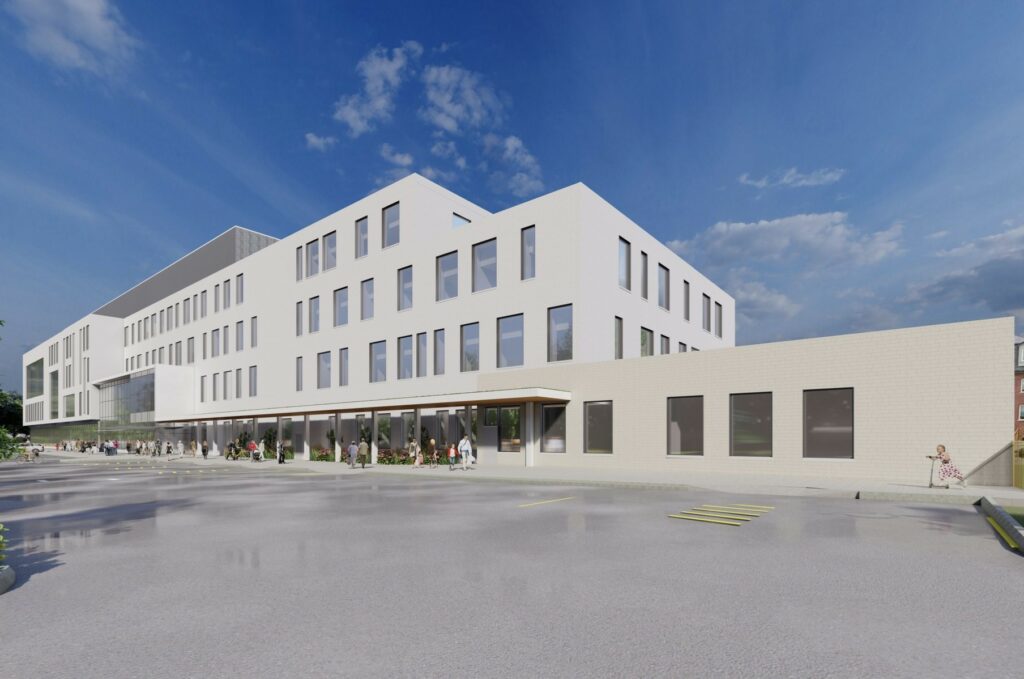 Located in the Bridletowne neighbourhood of Scarborough, the Centre will be built on the site of the former Timothy Eaton School on Bridletowne Circle in the Warden and Finch area, a short distance from SHN's Birchmount hospital. This one-of-a-kind community hub will offer:
The YMCA Centre of Community will include a health and fitness facility and licensed childcare centre that can improve the well-being of local residents and families, patients and caregivers.
SHN's Dialysis and Chronic Disease Clinics, expanding their hemodialysis and chronic kidney disease programs with 45 dialysis treatment stations and nine home-training stations.
UWGT space will house a network of local agencies offering social services, physical and mental health promotion and culturally specific programming for local East and Southeast Asian communities.
Shared space for community and cultural events.
Health-focused agencies CareFirst Seniors and Community Services Association, Hong Fook Mental Health Association and Senior Peoples Living Connected will reside beside SHN's facilities to further support patients, caregivers and the rising senior population in the neighbourhood.
"The Bridletowne Neighbourhood Centre will innovate the way we provide kidney care to our Scarborough community. Offering dialysis outside of a hospital setting is a holistic approach to chronic disease treatment and management that will change the health outcomes for our patients. Generous donors are helping make this possible, and we know the future is bright for healthcare in Scarborough. We can't wait until Bridletowne officially opens its' doors," said David Graham, president and CEO, Scarborough Health Network.
Community service agencies Agincourt Community Services Association, West Scarborough Community Neighbourhood Centre, Support.Enhance.Access.Services, Community Living Toronto, Council of Agencies Serving South Asians and Groupe Artisanal Féminin Francophone de l'Ontario at Bridletowne Neighbourhood Centre will co-locate in the UWGT space of the community hub to allow for deeper collaboration and coordination of programs and services to support the social determinants of health.
"Now, as Bridletowne Neighbourhood Centre breaks ground, our commitment and collaboration in support of this community hub is spurred by our knowing that it will not only change the face of the neighbourhood, but transform the lives of those who live there," said Daniele Zanotti, president and CEO of United Way Greater Toronto.
Scarborough Health Network's share of the project is a priority within the Love, Scarborough campaign, and welcomed a transformational gift of a combined $5 million from Rogers and Lisa Rogers, with $2 million earmarked for Bridletowne.
"After more than a decade of hard work, I am delighted to celebrate this milestone for the Bridletowne Neighbourhood Centre. The collective efforts and perseverance of local residents, government, community partners and our charity have made today possible. The Centre will bring vital and urgently needed programs and supports to the Scarborough-Agincourt community in an accessible and welcoming space. It will be a community anchor for generations to come," said Medhat Mahdy, president and CEO of the YMCA of Greater Toronto.
The project is expected to be completed in 2026.
Featured image: (United Way Greater Toronto)