Hydro One announced it broke ground on its Chatham to Lakeshore Transmission Line, starting construction on a $268 million investment, which once built, will provide clean electricity to support growth in the agri-food and manufacturing industries.
"The Chatham to Lakeshore Transmission Line is paving the way for Ontario's clean energy future and will support economic growth and local food suppliers in southwest Ontario," said David Lebeter, president and CEO, Hydro One. "With our strong history in building new transmission lines, we're focused on creating a new electricity network in the southwest that will bring a cascade of benefits including more jobs and economic growth, as well as equity investment opportunities for local First Nations that will generate revenues for generations to come."
"We're getting shovels in the ground to build the new Chatham to Lakeshore Transmission Line to support the incredible growth across the agri-food and battery manufacturing sectors in Windsor-Essex," said Todd Smith, Ontario's Minister of Energy. "This critical work is part of our commitment to build faster and smarter and help power up growth across the southwest, while securing access to clean, reliable and affordable electricity for decades to come."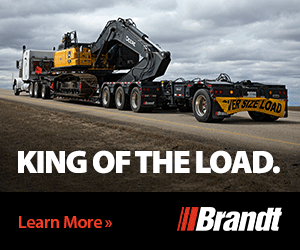 "The Chatham to Lakeshore line is an essential part of the plan for meeting the increasing electricity needs in the southwest," said Lesley Gallinger, president and CEO, Independent Electricity System Operator (IESO). "Along with energy efficiency programs and innovative projects to reduce peak demand, it will be instrumental in supporting the ongoing economic growth in the region."
Construction of the Chatham to Lakeshore Transmission Line will be completed by contractor, Voltage Power Ltd. (Voltage), a wholly-owned subsidiary of Aecon Group Inc. Aligned with Hydro One's commitment to source five per cent of all purchases of materials and services from Indigenous businesses by 2026, a significant portion of the 49 km line will include the purchases from qualified Indigenous businesses as subcontractors to Voltage. The line will add approximately 400 megawatts of clean electricity to the region, which is enough power to supply a city the size of Windsor. The line is expected to be in service by the end of 2025.
The IESO projects that energy demand in southwest Ontario will quadruple by 2035i. The Chatham to Lakeshore Transmission Line is part of a network of infrastructure projects across southwest Ontario that will unlock the electrification potential of Ontario's economy to mitigate climate change and help address this forecasted demand. As part of the company's pathway towards Reconciliation, Hydro One has offered five First Nations in the region a 50 per cent equity stake in the transmission line component of the project and is committed to working to advance the project in partnership.
"At Black & McDonald, we're proud to be a part of the construction of this critical project that will provide this growing region with the electricity it needs to continue to thrive," Chuck Mossman, VP, Southern Ontario Utility Region, Black & McDonald. "Our skilled team is committed to enhancing the Chatham Switching Station in a safe and sustainable way, with the station improvements providing benefits for everyone in the region."
"Clean electricity enables communities to thrive and grow, and we're proud to build the necessary infrastructure that powers them," said Steve Jeffery, director, Operations, Voltage Power Ltd. "Our employees are part of these diverse communities and are proud to work collaboratively to bring power where we live and work."
Featured image: (Hydro One)