The First Nations Major Projects Coalition's The Values Driven Economy (TVDE) conference taking place April 24-25 at the Westin, Bayshore, Vancouver, will provide an Indigenous-led perspective on major projects. The conference showcases world class keynote speakers, Indigenous equity deals, and panels of Indigenous, industry and government thought leaders who provide examples of how we can all work together to build a sustainable economy that is grounded in Indigenous values.
Notable speakers at TVDE include Katy Huff, Assistant Secretary of the U.S. Office of Nuclear Energy; Hilary Tompkins (Navajo Nation), Partner at Hogan Lovells & former Solicitor of the U.S. Department of the Interior under the Obama Administration; David Kakuktinniq (Inuit), President of Nukik Corporation;  the Honourable Jonathan Wilkinson, Minisiter of Natural Resources Canada;, Greg Ebel, CEO of Enbridge; Trevor Naley (Elder of Mirning First Nation), Founder and Former Director, Western Green Energy Hub Partner; and Bill Morneau, Former Canadian Minister of Finance.
"The Only Road to Net Zero Runs Through Indigenous Lands", so whether Canada and the U.S. reach net zero by 2050 will be dependent on their ability to work in partnership with Indigenous nations.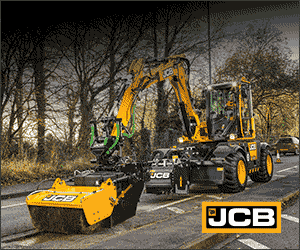 Last year's FNMPC annual conference, Toward Net Zero by 2050, laid out sector-specific insights and a roadmap for the journey to Indigenous-centred net zero economies. These insights helped form the four key themes of this year's conference: The Values Driven Economy (TVDE).
Themes of TVDE agenda include:
Diversifying Energy Sources with Hydrogen, SMRs, and LNG
Excellence in Indigenous-Industry Partnerships on Major Projects
Innovative Public Policy Supporting Indigenous Investment
Securing Competitive Capital
This year's Values Driven Economy takes the net zero conversation further by spotlighting successful landmark projects and gives delegates an exclusive opportunity to directly connect with key Indigenous, corporate, and government experts. The conference will pull perspectives from across Canada, the United States, and Australia to address challenges on national and international levels.