Premier Scott Moe announced that Saskatchewan municipalities, and other eligible groups, will be able to submit potential infrastructure projects for initial consideration under the Investing in Canada Infrastructure Program.
The intake period runs from March 15 to April 30, 2019.
"Strategic infrastructure investments are key to improving our citizens' quality of life and positioning our communities for growth," said Moe. "Infrastructure funding can also go further when groups work together, which is why I challenge community leaders to work together and consider submitting projects that can serve a region and its people."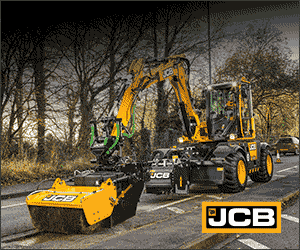 Eligible groups include:
Municipalities;
First Nations and Métis communities and organizations;
Public sector bodies, such as utility boards;
Not-for-profit organizations, such as recreation or community associations and boards; and
For-profit organizations, providing they are working with Indigenous entities and/or municipalities.
Initially, municipalities and eligible groups need to submit "expressions of interest" for their potential projects. This will help the provincial government better understand overall infrastructure priorities and funding demands across Saskatchewan.
The second step of the intake process will begin in late 2019. It will require municipalities and eligible groups to complete detailed project applications. Additional details about this step will be announced later this year.
Under the Investing in Canada Infrastructure Program, the Government of Saskatchewan secured more than $896 million in federal funding over 10 years to support all types of eligible infrastructure projects in the province.
Potential investment categories include:
Public Transit;
Green Infrastructure;
Community, Culture and Recreation; and
Rural and Northern Communities.
To learn more about this program and to begin the intake process, visit www.saskatchewan.ca/ICIP starting Friday, March 15.