The Ontario General Contractor's Association (OGCA) announced on June 1, 2020 that Giovanni Cautillo will be named as the new president. Clive Thurston, who has been president of the OGCA since 2001, will retire and continue as an external consultant to the organization for the next three years.
Cautillo has more than 16 years of senior management experience, most recently as executive director and chief operation officer for both the Greater Toronto Sewer and Watermain Contractors Association (GTSWCA) and the Ontario Sewer Watermain Construction Association (OSWCA).
"Giovanni is the right fit for the OGCA," said Raymondo Mollica, chairman of the OGCA Executive Committee. "Giovanni's extensive association background and knowledge of the ICI construction industry should help the OGCA continue our history of advocacy, further our excellence in Health and Safety and expand our presence among Ontario's general contractors. We believe his strong leadership experience will bring the OGCA into the future of construction."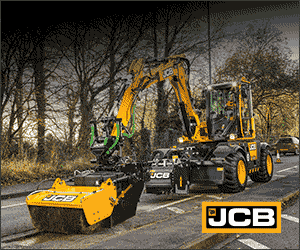 "I am very excited to be joining the team at the OGCA," said Cautillo. "I wish to further expand the OGCA's significant reputation as leaders in the ICI sector and build on the great work of those that have come before me. As our industry evolves, I aim to continue the strong two-way communication with members and develop strong relationships with key groups, such as provincial and municipal leaders. I believe the OGCA is in a fantastic position to grow with the ongoing need for institutional, commercial and industrial construction in our province."
Cautillo will drive efforts towards long-term initiatives and continue his work advancing needs of contractors serving the needs of all members through advocacy, member engagement, the promotion of fair procurement practices, and contract language. OGCA members account for approximately 70 per cent of all of Ontario's ICI projects.
For further information about the OGCA, click here.
Featured image courtesy of the OGCA. From left to right: Clive Thurston, former president of OGCA; Raymondo Mollica, chairman of OGCA Executive Committee; Giovanni Cautillo, president of OGCA.