Trans Mountain Corporation kicked off pipeline construction in British Columbia yesterday with work beginning in the City of Kamloops. Construction preparation has begun for a seven-kilometre stretch that will take approximately seven months to complete.
According to a statement from the federal Crown corporation, a crew of up to 50 is preparing the area, but the workforce will grow to about 600 during peak construction later this summer or early fall.
"The start of pipeline construction in Kamloops, British Columbia is another key milestone for the Trans Mountain Expansion Project – it is good news for workers in the region and an important step forward on the path to building this critical piece of infrastructure," said Ian Anderson, president and CEO of Trans Mountain Corporation. "We know these are challenging times for many communities and we are pleased to be able to contribute safely to the economy in Kamloops.  Trans Mountain knows that getting to work is important, but it must go hand in hand with a strong and unwavering commitment to the safety of our workforce and communities."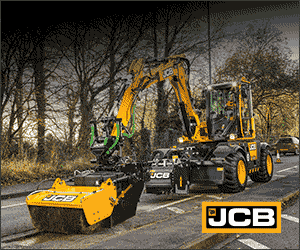 Kamloops is part of Trans Mountain's Interior construction area that is part of a plan for 185-kilometres of pipe construction from just north of the city to the summit of the Coquihalla Highway.
Trans Mountain currently delivers approximately 300,000 barrels of petroleum products daily, but expansion is expected to triple the amount to 890,000 barrels.  Construction spending in the Kamloops area is expected to be more than $450 million over the next two years, with additional workforce spending of more than $40 million.
The estimated cost of completing the entire expansion project was originally estimated at $7.4 billion, but according to a February statement the budget has grown to $12.6 billion.
In response to the pandemic, the corporation has implemented COVID-19 mitigation and preventative measures, including the following: staggering work shifts, following physical distancing wherever possible, temperature testing, enhanced cleaning and sanitization, and use of appropriate personal protective equipment at worksites.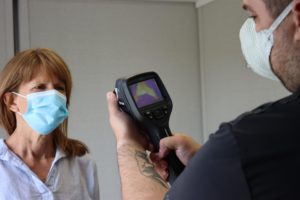 Trans Mountain has implemented COVID-19
protection and mitigation measures.
Pipe installation began in Alberta late last year and the first section of pipe, which is located near Edmonton, is 60 per cent complete.
Alberta Energy Minister Sonya Savage faced some criticism recently for her comments regarding  pipeline operations during the pandemic. On a podcast hosted by the Canadian Association of Oilwell Drilling Contractors, she made the following comment: "Now is a great time to be building a pipeline because you can't have protests of more than 15 people." However, she has also stated that she supports legal protest and is committed to addressing community concerns.
For further information on the Trans Mountain construction activities, including an interactive map, click here.
Featured images from Trans Mountain Corporation.