The Gordie Howe International Bridge team marked 1000 days since the start of construction.
Progress over the past 1000 days notably includes near completion of all design work; earthworks, utility work, the start of building construction and the completion of the Perimeter Access Road at the Canadian Port of Entry (POE); earthworks and utility work at the US POE; demolition and start of reconstruction of three road bridges as part of the Michigan Interchange; and completion of the tower foundations and the start of construction of the bridge towers.
"Reaching the mark of 1000 days of construction gives us an opportunity to reflect on where we have been and what we have accomplished but also look ahead," stated Bryce Phillips, CEO, Windsor-Detroit Bridge Authority. "As I see the tower legs now rising from the ground I think back to standing at that same location at the start of construction and I am filled with the same feelings of inspiration and drive, feelings that are shared by all of us who have the privilege of working on this great project."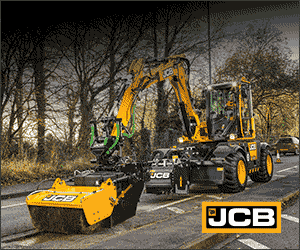 Construction activities are undertaken while limiting any potential adverse effects on the natural environment, cultural resources, and neighbouring residents and businesses. As well, a robust health and safety regime is followed to ensure workers are safe on the job site. On June 25, 2021, Bridging North America (BNA) and their subcontractors celebrated three million hours of work without a lost time injury. A lost time injury, also known as an LTI, is an important key safety indicator for any construction project. This is in addition to the safety precautions put in place to protect against the spread of COVID-19.
"Bridging North America takes great pride in the work and safety record that has been accomplished over the past one thousand days of construction," added Michael Hatchell, CEO, Bridging North America. "As the project components continue to go up, it further ignites the excitement on the team for being part of this once-in-a-generation mega project. BNA looks forward to continuing our momentum."
Over the past two and a half years, more than 145 local business in Windsor-Essex and Detroit have been engaged by BNA and more than 3,900 workers, 46 per cent of which are local, have been oriented to the project. The coming years are expected to be among the busiest times of construction on the project.
"As one of Canada's most significant infrastructure projects, the Gordie Howe International Bridge is creating thousands of jobs and driving economic activity today and will serve as an important trade corridor for Canada and the U.S. once complete and for generations to come. Congratulations on this important milestone," said Catherine McKenna, Minister of Infrastructure and Communities.