Aecon Group Inc. announced that Red River Solutions, a 50/50 joint venture between Aecon and Oscar Renda Contracting of Canada Inc. has been awarded a $272 million design-build contract by the City of Winnipeg for the North End Sewage Treatment Plant (NEWPCC) Upgrade: Headworks Facilities Project in Winnipeg, Manitoba. Aecon's share of the contract was added to its Construction segment backlog in the second quarter of 2021.
The scope of work includes the design and construction of a new headworks facility that will include a raw sewage pump station, a micro-tunnel extension of existing interceptor sewers, a grit removal system, a main control room, fine screens and compactors, and a plant emergency generator facility. The project is the first of three projects for upgrading the NEWPCC.
Construction is expected to commence in the third quarter of 2021, with expected completion in the second quarter of 2025.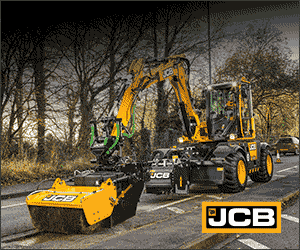 "The NEWPCC is one of the largest wastewater infrastructure projects in North America and this critical upgrade will enable efficient wastewater treatment capabilities to meet the needs of a growing population in Winnipeg and surrounding communities," said Jean-Louis Servranckx, President and Chief Executive Officer, Aecon Group Inc. "We look forward to working with our partner to bring our industry-leading water infrastructure and industrial expertise to successfully and safely deliver this sustainable project for the City of Winnipeg."
The upgrades are being done in three phases:
NEWPCC Upgrade: Power Supply and Headworks Facilities
A new power substation is required at NEWPCC to meet the additional power demand. The power supply upgrade will be delivered as a separate project from the new headworks facilities. This will allow for early procurement of long-lead items, like transformers, and ensure that the additional power is available when needed. Upgrades to the Headworks Facilities will provide new wastewater pumps and improved screening and grit removal. This project has been approved and funded. The funding request was sent to the Province of Manitoba under the Investing in Canada program.
NEWPCC Upgrade: Biosolids Facilities
A new facility to turn wastewater sludge into biosolids treat biosolids will be constructed. This project has been approved, subject to funding from other levels of government. A funding request has been sent to Province under the Investing in Canada program.
NEWPCC Upgrade: Nutrient Removal Facilities
A new facility to remove nitrogen and phosphorus from our wastewater will be constructed. This project has not yet been approved or funded.
Featured image: The North End Sewage Treatment Plant, otherwise known as the North End Water Pollution Control Centre (NEWPCC), is the City of Winnipeg's oldest and largest sewage treatment plant. First commissioned in 1937, it provides 70 percent of the city's wastewater treatment. (City of Winnipeg)