The Government of Canada and Public Services and Procurement Canada (PSPC) announced that a $14.95-million contract has been awarded to Arup Canada Inc. for the professional services of a technical advisor to support the Alexandra Bridge replacement project.
The technical advisor will support PSPC, working with the National Capital Commission (NCC) as part of an integrated project team, in coordinating and completing a number of economic, heritage and environmental studies, as well as developing the conceptual designs of the new bridge.
The public will be able to participate in the design process through consultations that are expected to begin in winter 2023 to 2024 with the presentation of conceptual designs. An independent panel of experts will review and recommend a preferred concept design and support a design competition to be held in the future.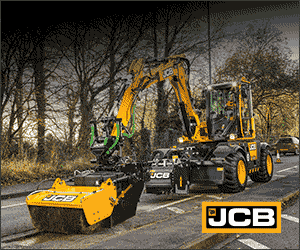 "The Alexandra Bridge is a national historic site in the National Capital Region, connecting communities on both sides of the Ottawa River. Our government remains committed to designing a new bridge that considers the history and unique setting of the existing bridge, respects the integrity of the national capital's cultural landscapes, and reflects Canadian values and identity," said Helena Jaczek, Minister of Public Services and Procurement.
While the bridge replacement project continues, PSPC is carrying out repair work to keep the Alexandra Bridge in service and safe for commuters.
Minister Jaczek also announced that the Government of Canada awarded a contract to Pomerleau Inc. for construction management services to perform essential maintenance to keep the bridge safe and in service until deconstruction. The initial value of the contract is $31.98 million, which covers the projected cost of structural repair work on the boardwalk and the articulation joints, as well as the construction manager's fees. The value of the contract may vary as the construction manager further assesses the project and awards subcontracts for the repair work to keep the Alexandra Bridge safe and in service.
Repair work will start in summer 2023 and is expected to be completed in summer 2025.
Featured image: (National Capital Commission)