Jean-Yves Duclos, Minister of Public Services and Procurement, inaugurated Place George-V in Québec City.
The Government of Canada has restored Place George-V, located in front of the Voltigeurs de Québec Armoury, to make it greener, safer and more accessible for all. Place George-V can now better accommodate its use as a space for military ceremonial events and as a venue for major events that attract many Quebecers, Canadians and tourists every year.
"The new Place George-V will provide a better venue for our major cultural and sporting events that the city of Québec is known for. In addition to dedicating a significant place to military commemoration, the site redevelopment project provides its users with a user-friendly and practical gathering space, in keeping with the principles of sustainable development. This is another example of how the Government of Canada is committed to working with its municipal and corporate partners to improve its infrastructure for the benefit of all, " said Jean-Yves Duclos, Minister of Public Services and Procurement.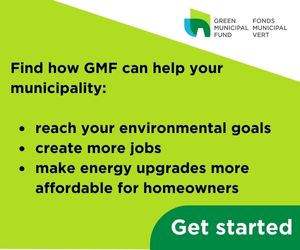 Following a call for tenders, Public Services and Procurement Canada (PSPC) awarded a contract of $930,191 to OPTION aménagement Inc., CIMA+, SENC, in consortium, to develop the concept, complete the plans and specifications, and supervise the worksite during the restoration. PSPC also awarded a contract of $6.4 million (taxes included) to SAHO Construction Inc. to carry out the redevelopment work.
Place George-V now features a large, partly grass and partly paved plaza that is better suited for major public events. A new commemorative walkway makes it easier to move between the various areas surrounding Place George-V. At the centre of the walkway are the 4 commemorative monuments that were previously spread out around the square. Quebecers and Canadians can also enjoy the street furniture installed.
"The restoration of Place George-V is an important investment in preserving Canadian military heritage. Located in front of the Voltigeurs de Québec Armoury, the historic site will now be able to better accommodate commemorations and ceremonial events for all those who have served," said Bill Blair, Minister of National Defence.
The project was carried out in accordance with sustainable development principles and included heat island reduction and effective rainwater management strategies.
All these features will make Place George-V a more harmonious place, highlighting its military past, complementing the heritage aspects of the Armoury and promoting the cultural life of Québec City.
"The City of Québec enthusiastically welcomes the redevelopment of Place George-V, which contributes to the events, culture and social life of Québec and of Grande Allée. The development of public spaces is a very important addition to the lives of citizens, and I salute the federal government's collaboration in achieving our common goals." said Mélissa Coulombe-Leduc, Municipal Councillor for the Cap-aux-Diamants district.
Featured image: (Government of Canada)