Public Services and Procurement Canada announced that six surplus federal properties will be developed into more than 2,800 new homes in Calgary, Edmonton, St. John's, and Ottawa.
By March 2024, Canada Lands Company—a Crown corporation that will have enabled the construction of more than 13,000 new homes since 2016—will help deliver the following surplus federal properties to build more homes for Canadians:
"Our government is redoubling our efforts in the face of Canada's housing crisis on several fronts. We are accelerating and streamlining the process of converting surplus federal properties into housing, and we are continuing to work with Canada Lands Company to enable the construction of additional housing units. Today's announcement demonstrates our commitment to helping all Canadians have a safe and affordable place to call home," said Jean-Yves Duclos, Minister of Public Services and Procurement.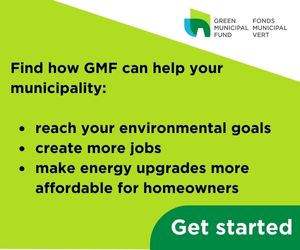 With the announcement, Canada Lands Company is now on track to support the construction of more than 29,200 new homes over the next six years.
"We are focused on building more homes, faster—and by transforming more federal land into homes for Canadians, today's announcement is helping to do exactly that. Our government will continue to do everything we can to make housing more affordable for Canadians from coast to coast to coast," said Chrystia Freeland, Deputy Prime Minister and Minister of Finance.
To realize more affordable housing, Canada Lands Company is announcing a new minimum affordable housing target of 20 per cent across projects in its pipeline. The new affordability requirement would apply where a municipal minimum requirement for affordable housing is lower or does not already exist.
"The Government of Canada can play an important role in supporting the development of more homes for Canadians and as President of the Treasury Board, I am committed to enabling these investments. Some of the properties under development by CLC are a direct result of the Federal Lands Initiative which was set up with the right Treasury Board flexibilities so that we could allow more properties to be made available for their development or renovation as affordable housing. I will continue to look for opportunities to support all my colleagues to help develop more homes for Canadians," said Anita Anand, president of the Treasury Board.
Featured image: (PSPC)