The governments of Canada and Quebec announced funding of $644 million for the construction of a new battery materials production plant in Bécancour. This facility, valued at $1.2 billion, will be built by a consortium formed by the Ford Motor Company and South Korea's EcoProBM and SK On.
The EcoPro CAM Canada facility will produce an average of 45,000 tonnes of cathode active materials annually. The materials will supply batteries for Ford's future electric vehicles. The facility is expected to begin its operations in the first half of 2026.
"This investment shows once again that Canada is the green strategic partner of choice for global leaders in the automotive industry. Today, we are strengthening Quebec's key position in the electric vehicle supply chain, while continuing to build Canada's battery ecosystem. This investment is good for the environment and for the economy, and it will help maintain well-paying jobs for years to come," said François-Philippe Champagne, Minister of Innovation, Science and Industry.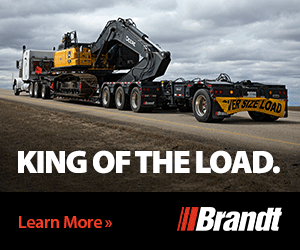 The funding breakdown is as follows: the Government of Canada is providing a conditional contribution of $322 million through the Strategic Innovation Fund, and the Government of Quebec is providing a partially forgivable loan of $322 million through Investissement Québec.
"We are laying the foundations for an industry that will allow Quebec to become a leader in both the North American and the global green economy. The energy transition gives us the opportunity to make our mark in the new economy and increase prosperity, while helping reduce global GHG emissions," said François Legault, Premier of Quebec.
"The arrival of Ford and the EcoPro CAM Canada consortium in the Vallée de la transition énergétique innovation zone is another major step in advancing the establishment of the battery sector. We're sending a clear signal: with its natural resources and clean energy, Quebec is one of the world's most attractive places for global leaders in this industry of the future," said Pierre Fitzgibbon, Minister of Economy, Innovation and Energy, Minister Responsible for Regional Economic Development and Minister Responsible for the Metropolis and the Montréal Region.
"Ford has been serving customers in Canada for 119 years, longer than any other automaker. We're pleased to be investing in these new facilities to create a vertically integrated, closed-loop battery assembly supply chain in North America. This site is designed to help make electric vehicles more accessible for millions of people over time. We're excited to be able to make our first-ever investment in Quebec, establishing new facilities that will help shape the EV ecosystem in this province," said Bev Goodman, president and CEO, Ford Motor Company of Canada.
SNC-Lavalin was awarded an initial works contract by EcoProBM to design and build the Cathode Active Material plant, worth approximately $141 million, and represents SNC-Lavalin's first major mandate in the electric vehicle (EV) battery market in Canada.
"With a unique endowment of critical minerals, an established manufacturing and industrial base, and a largely decarbonized and expanding power grid, Canada has an opportunity to establish an end-to-end supply chain that can support growing domestic and international EV demand," commented Ian L. Edwards, president and CEO, SNC-Lavalin. "SNC-Lavalin is strongly positioned to support governments and manufacturers and deliver on the diverse pipeline of opportunities arising from the EV revolution, both in Canada and around the world, with our unique end-to-end capabilities that span across industries like mining, industrial & manufacturing, and clean power, all of which support the battery and EV markets."
Featured image: (Government of Quebec)