Capilano University (CapU) announced it has reached an agreement with Primacorp Ventures and purchased its 18-acre purpose-built campus property in Squamish, B.C. The purchase is made possible thanks to $48 million in funding from the provincial government.
CapU bought the former Quest University campus with an investment of $63.2 million after the private institution closed in April 2023. The newest public post-secondary education campus in the province will serve approximately 100 students when it opens in spring 2024 and is expected to serve more than 380 students in later years.
"As a university that serves Vancouver's North Shore, the Sunshine Coast, the Sea-to-Sky region and beyond, we are excited to open a new Capilano University campus in the District of Squamish," said Paul Dangerfield, president of Capilano University. "Capilano University inspires imagination, prioritizes health and well-being and positively contributes to people and the planet. As we expand our presence in Squamish, we look forward to delivering new opportunities for learners to pursue post-secondary studies and have a distinct university experience in their home community, and to offer unique academic opportunities that attract people to this region."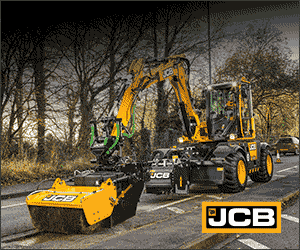 "The District of Squamish shares Capilano University's values of collaboration, innovation, transparency and belonging, and deep commitment to truth and reconciliation," said Armand Hurford, District of Squamish mayor. "Together, we have an established 40-year history of collaboration and shared vision for Squamish and the district is thrilled CapU has returned to Squamish in this way. We look forward to new opportunities and renewed connections as we begin this next chapter."
In addition, CapU will be exploring options for operating a new 74-space child care centre on the campus property in Squamish. The university is also exploring options to offer housing for students at the Squamish campus.
"The Sḵwx̱wú7mesh Úxwumixw (Squamish Nation) has worked closely with Capilano University for many years. We are pleased to support the return of in-person learning to the District of Squamish. The new campus will provide opportunities for our youth in Squamish to seek post-secondary education close to home. We look forward to continuing discussions with Capilano University about how to best serve our members and how we can help Indigenize the university's programs," said Wilson Williams (Sxwíxwtn), spokesperson for Sḵwx̱wú7mesh Úxwumixw (Squamish Nation).
"The Sea-to-Sky region is growing quickly," said Selina Robinson, Minister of Post-Secondary Education and Future Skills. "Capilano University's purchase of the former Quest University campus in Squamish will provide post-secondary education opportunities closer to home for people living in the area, which is fantastic news for local high school students and those who want to go to university at any age from the Squamish, Whistler and surrounding areas."
The University has long planned to expand its presence in Squamish. In March 2022, CapU announced it had entered into a purchase agreement to develop a campus at the Oceanfront Squamish development on the city's waterfront. The term of that agreement ended in spring 2023; the Primacorp property became available for purchase in February 2023 and the University shifted its focus to pursuing the already-built university campus.
Planning for the campus is underway and details on programming, academic activities and student service offerings will be shared in the coming months.
Featured image: (Capilano University)