The governments of Canada and New Brunswick are investing in modern and efficient air travel infrastructure through funding for major renovations at the Fredericton International Airport.
The governments of Canada and New Brunswick are each contributing $9 million to this project, through the New Building Canada Fund, Provincial-Territorial Infrastructure Component – National and Regional Projects (PTIC-NRP). The Fredericton International Airport Authority is contributing the remainder of project costs, which are estimated at around $12 million.
"We're delighted to partner with the federal and provincial governments to create an airport that will be an ambassador for our capital city and our province," said Johanne Gallant, President and CEO of the Fredericton International Airport Authority. "Our airport's traffic and service has been growing continuously for over eight years, and we are well beyond the capacity the terminal was designed to handle. This project will create a better airport for our travellers, airlines, and staff, and support continued economic growth for our region."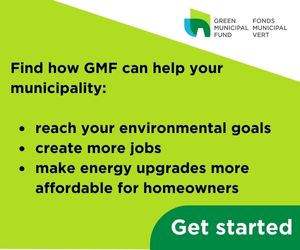 The project consists of the installation of additional ticket counters, a modernized security screening area, larger arrival and waiting areas, and updated heating and cooling systems. The expansion and renovation of Fredericton's International Airport terminal will provide a more efficient and improved travel experience for passengers, while providing capacity for an increased volume of travellers.