Guelph's MP Lloyd Longfield and MPP Stephen Crawford, parliamentary assistant to the Minister of Infrastructure, recently announced that the City of Guelph is receiving two grants totalling $8.3 million from the Government of Canada and Province of Ontario through the Investing in Canada infrastructure plan.
The funds will be invested into terminal upgrades and expansions at Guelph Central Station, and for the construction of a bike path and other infrastructure improvements.
"Investing in modern public transit systems that are better connected to active transportation networks is essential to building the healthy, sustainable communities of tomorrow," said Longfield. "Adding new accessible paths to Guelph's growing cycling network and building a modern, efficient transit terminal are great examples of working with our partners to build infrastructure that meets the needs of our communities while taking action on climate change."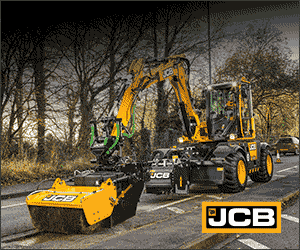 The construction of a new building for transit customers making connecting trips at Guelph Central Station is supported by federal and provincial grants of $2.7 million and $2.2 million respectively. The building, which will be designed to have a zero carbon footprint, will feature an indoor 25-seat passenger waiting area, public washrooms, and dedicated space for transit operators and supervisors. The city is contributing $3 million to the project, which is expected to be complete by late 2027.
Federal and provincial funding of $1.9 million and $1.5 million respectively, will support the city's work to improve and expand its cycling network to serve all ages and abilities, and provide active transportation connections to two major transit hubs—Guelph Central Station and the University of Guelph Bus Loop. The project also includes intersection improvements for people on bikes. The city is contributing $8 million to the project, which is expected to take about seven years to fully implement.
"With the approval of these projects and this joint investment of more than $18 million from Ontario, the federal government and the City of Guelph will help jump start the local recovery and create much needed jobs," said Crawford. "I am very pleased that Guelph is now able to move forward with these local priority projects and to deliver improved transit to the community."
This work supports the vision and objectives of the city's Strategic Plan.
Featured image of Guelph Central Station, credit: Aboud & Associates.