The Government of Alberta announced that Phase 1 of Calgary's Peter Lougheed Centre redevelopment has been completed.
"The redeveloped emergency department at the Peter Lougheed Centre is another example of our commitment to strengthening our health care system in Calgary and across the province. The opening of the redeveloped emergency department will provide enhanced emergency care to better meet the needs of Calgarians," said Adriana LaGrange, Minister of Health.
Construction of Phase 1 began in spring 2021 and is now complete. Albertans will benefit from a larger and upgraded triage area, an improved resuscitation and trauma space and new, modern care spaces. The $137-million redevelopment will also enhance Emergency Medical Services access to the emergency department, improving both the design and functionality of the space for staff and patients.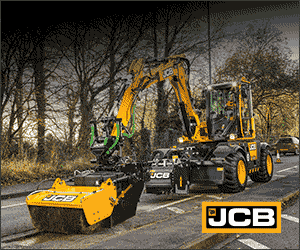 Peter Lougheed Centre opened in 1988, at which time the emergency department was designed to accommodate 30,000 to 40,000 patient visits each year. In 2022, close to 73,000 patients visited the emergency department, a nine per cent increase compared with the previous year.
Alberta's government recognized there was a need for a new and larger space and announced funding for this redevelopment in 2020, with construction starting in spring 2021. Once all phases are complete, the Peter Lougheed Centre will have doubled in size and will support more patients with a total of 89 beds, decreasing emergency room wait times – an integral part of the Health Care Action Plan.
"While the final project is slated for completion in fall 2025, finishing this phase takes us one step closer. Alberta Infrastructure will continue to work closely with government and industry to deliver the high-quality infrastructure and increased health care access that Calgarians and Albertans need today and in the future," said Pete Guthrie, Minister of Infrastructure.
Phase 2 of the project, expected to begin in early fall 2023, will feature new, state-of-the-art equipment that will help improve the patient experience and decrease wait time for patient diagnostics. This includes the addition of a portable X-ray machine (two total), four additional bedside ultrasounds for a total of six, and a bladder scanner.
When fully finished in 2025, the new emergency department will provide 25 additional care spaces, each with the added capability of continuous cardiac monitoring, while increasing the overall space of the emergency department from 2,300 square feet to 4,600 square feet.
"Thank you to the Government of Alberta for crucial investments like this that strengthen and continue to develop essential health care in Alberta. The opening of the expanded emergency department demonstrates the government's commitment to meet the growing needs of our city while helping improve access to care for those who need it most," said Mauro Chies, president and CEO, Alberta Health Services.
Feature image: (Government of Alberta)