Limberlost Place, Ontario's first mass-timber, net-zero carbon emissions institutional building, has now reached the highest point in construction. The final wood and steel beams were installed in the 10-storey facility located at George Brown College's (GBC) Waterfront campus in Toronto's growing east Bayfront community.
To celebrate this milestone, which is known as "topping off" in the construction industry, project partners and the trades workforce signed a beam earlier this summer before it was lifted into place at the top of the building.
Limberlost Place's structure was completed using an intricate installation method including a sequence where each mass timber column and cross-laminated slab band would be placed. The structure includes three, three-storey mass timber columns which are amongst some of the largest in North America.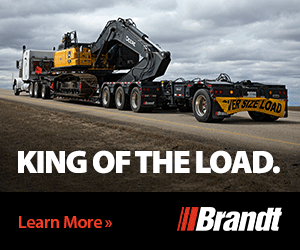 "Limberlost Place is a complex project to oversee because of how far its design is pushing the boundaries in advancing current sustainable building practices. We are incredibly proud of how everyone involved – from project consultants to skilled trades – is demonstrating true collaboration and commitment to bring this landmark learning destination to life.  Along with our donors and partners, we had a shared vision about sustainability and Limberlost Place is a celebration of our working together," said Dr. Gervan Fearon, President, George Brown College.
Topping off signifies a shift in focus to completing the exterior envelope, starting the interior fit-up (including the installation of other mass timber pieces such as the learning landscape feature stairs), and commissioning the building.
"As we reach the halfway point in building Limberlost Place, we reflect on George Brown College's innovative vision and each one of our partners' drive and commitment to bring it to life. A special thank you goes to the tradespeople who built Limberlost Place from the ground up. We have put our passion for a resilient future to work in order to reach the top. Now, together, we will deliver Limberlost Place as a beacon of sustainability that will drive the future of mass timber construction for years to come," said Myke Badry, district manager, PCL Constructors Canada Inc.
Designed by Acton Ostry Architects and Moriyama Teshima Architects with PCL Construction managing construction, Limberlost Place will be home to GBC's schools of architectural studies and computer technology, and the Brookfield Sustainability Institute. Students will learn in and from this innovative and future-proof facility. Its internationally award-winning design and construction surpasses the Toronto Green Standard for reduced carbon emissions and is changing national and provincial building codes for mass-timber buildings over six storeys.
"We celebrate this Limberlost Place milestone and the people who have been on this journey, including the students, researchers, faculty, donors, the trades and architects, and the City. It represents relentless collaboration, collective creativity, and tenacious commitment by the entire team," said Carol Phillips, Partner, Moriyama Teshima Architects,
"Limberlost Place's topping-off celebration was a moment of reflection and honour for the forests from which the timber was harvested. Future generations of students, staff, children and community members – surrounded by the massive, exposed black spruce glulam columns and beams – will learn, collaborate and work in one of Toronto's most iconic and sustainable buildings," said Russell Acton, Founding Principal, Acton Ostry Architects.
Project Team
Owner: George Brown College
Architect: Moriyama Teshima Architects in joint venture with Acton Ostry Architects
Construction Manager: PCL Constructors Canada Inc.
Mass Timber: Nordic Structures
Structural Engineer: Fast + Epp
Mechanical and Electrical Engineer: Introba
Structural Steel Design-Assist: Walters Group
Building Envelope: Morrison Hershfield
Sustainability Consultant: Transsolar
Featured image: (Salina Kassam)