Less than three months before the June 7th election, the Liberal government in Ontario delivered its 2018-19 budget, focused heavily on improving health care, child care, and mental health. That commitment includes an $822 million, or 4.6 per cent, increase in funding for hospitals in Ontario.
The Government of Ontario is projecting a $6.7 billion deficit in the 2018-19 budget, and a $20 billion deficit across the next three years, in order to meet its objectives to "[…] make care more affordable such as health care, education, child care, seniors, social services, growing the economy, and creating good jobs." Overall, the province is facing a total debt composition of $348.8 billion as of March 31, 2018.
Investing in infrastructure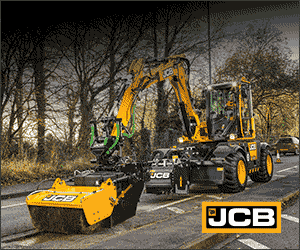 While not the focal point of the 2018-19 budget, the province plans to continue its "strategic infrastructure investments", with $230 billion committed over a 14-year period starting in 2014-15. However, a portion of that figure represents federal and municipal contributions to multiple projects funded as part of the long-term investment.
"We have made significant infrastructure investments. We are committed to a historic investment in new hospitals, new schools, and new roads and transit," said Minister of Finance Charles Sousa. "This investment has grown to $230 billion over 14 years. From the Hurontario Light Rail Transit (LRT) in Mississauga and Brampton. […] To repairing and refurbishing railway tracks for the Ontario Northland Transportation Commission. From the Ottawa LRT […] to widening Highway 11/17 between Thunder Bay and Nipigon. We are building tomorrow's infrastructure today."
High speed ahead
There was little to be had in the form of announcements for funding new infrastructure mega-projects, save for the biggest one of all; the previously-proposed high speed rail network from Toronto to Windsor.
Previously, the government had said they would be moving forward with the high speed rail network, following the case presented in the report authored by David Collenette. In May of 2017, the government announced a commitment of $15 million for an environmental assessment of the project. However, in Budget 2018-19, the government announced $11 billion to move forward with the project, although they were not clear on what portion of the estimated $21-billion project that the $11 billion would cover.
Speaking of high speed, the budget includes an increase in the investment to bring broadband to northern and rural communities, with an additional $500 million over the next three years.
New funding initiatives
Budget 2018-19 included several new funding initiatives that will have a direct or indirect impact on infrastructure development. These include:
An increase to the Ontario Community Infrastructure Fund to $300 million per year;
A new five-year, $40-million Community Transportation Grant Program to improve travel options in areas underserved by public transit;
$63 million for the Ontario Training Bank, which will help employers, employees, and training institutions to come together to develop skills programs based on local needs;
A new authority for municipalities to levy a hotel tax; and
Doubling the municipal share of the gas tax revenue from two cents per litre to four cents per litre by 2021-22.
For more information on the 2018-19 Ontario budget, visit: https://www.ontario.ca/page/budget-2018