Hydro One broke ground on its new $120 million Regional Operations Centre and Provincial Warehouse in Orillia, which once built, will enhance efficiency and improve emergency response time in the community and ensure the region remains an attractive place to invest, live and work.
"Hydro One is thrilled to have a such great partner in the City of Orillia and all its community members," said Teri French, EVP, Safety, Operations and Customer Experience. "This new Regional Operations Centre and Provincial Warehouse will energize life in the community for years to come through our continued investment in exceptional customer service, safe and efficient operations and building stronger, more resilient communities."
The two buildings are part of an agreement with the City of Orillia to build three new facilities to help grow and diversify the local economy. Up to 250 employees across the three facilities will now call the Sunshine City home, contributing to the economy and helping to support the community at large. The facilities will be located close to Hydro One's new state-of-the-art provincial grid control centre. The 29,000 square foot Regional Operations Centre will be home to regional line maintainers and electrical maintainers, while the 120,000 square foot Provincial Warehouse will store equipment and other materials that allow Hydro One field crews to complete investments to the local grid and respond to outages.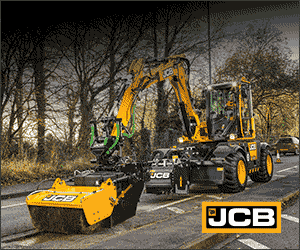 "Hydro One is bringing tremendous growth and investment to the City of Orillia. We anticipate that the construction of Hydro One's facilities in West Orillia will contribute $200 to $300 million in near-term economic impact for our municipality," said Orillia Mayor Don McIsaac. "I would like to thank Hydro One for its commitment to investing in Orillia and the strong community support they have demonstrated since coming to our city. We are proud to be home to Hydro One and we are excited to continue to work together to deliver this critical project and secure a bright future for our Sunshine City."
Construction of the Orillia Operations Centre and Distribution Warehouse will be completed by EBC—Buttcon Limited joint venture. The Operations Centre is expected to be operational by March 2025 and the Distribution Warehouse in May 2025.
"Today's groundbreaking is an exciting next step in our partnership with Hydro One," said Jill Dunlop, MPP for Simcoe North. "I am happy to see such continued support and investment from them in the City of Orillia as the community continues to grow."
Featured image: (L to R) Hydro One's Susan Wylie, Rob Berardi, and Teri French (far right) are joined by Mayor Don McIsaac to break ground on the Regional Operations Centre and Provincial Warehouse in Orillia. (CNW Group/Hydro One Inc.)