The Government of British Columbia announced that improvements to the Trans-Canada Highway between Ford Road and Tappen Valley Road are scheduled to begin this fall.
A $128-million contract for the project has been awarded to Emil Anderson Construction Inc. Work will require three construction seasons and is expected to be complete in 2026.
Work will include widening the two-lane highway to four lanes and replacing the aging Tappen overpass, as well as constructing frontage roads and a commercial and passenger vehicle pullout. Frontage roads are the access roads that connect side roads and driveways, and consolidate them so there is only one highway access.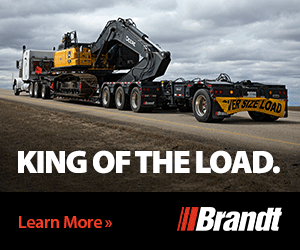 This portion of work includes a stretch of highway running through Skwlāx te Secwepemcúl̓ecw, formerly Little Shuswap Lake Band Indian Reserve #5. This will enhance connections within the Skwlāx te Secwepemcúl̓ecw community and improve safe access on and off the Trans-Canada Highway.
Upgrading the highway to a modern 100-kilometre-per-hour, four-lane standard will allow traffic to move more safely and efficiently. Communities will be better connected and businesses will be better able to move their products throughout the province and across the country.
Funding for the $243-million project was announced in July 2021, with the provincial government providing $161 million and the Government of Canada contributing approximately $82 million.
The Highway 1 – Kamloops to Alberta project is No. 41 on ReNew Canada's Top100 Projects report.
The Government of B.C. has embarked on a 10-year project to expand the Trans-Canada Highway (Highway 1) between the city of Kamloops and the Alberta border. Highway 1 includes 339 kms under the jurisdiction of the B.C. Ministry of Transportation and Infrastructure, as well as 101 kms under the jurisdiction of Parks Canada. There are seven sections of the work that are scheduled for completion: Chase four-laning at a cost of $220M; Ford Road to Tappen Valley overhead, at a cost of $243M; Salmon Arm west, at a cost of $155M; Bruhn Bridge, at a cost of $224.5M; Illecillewaet, at a cost of $85.2M; Quartz Bridge and four-laning, at a cost of $123.7M; and Kicking Horse Canyon Phase 4, at a cost of $601 million.
Featured image: (BC Ministry of Transportation and Infrastructure)