Maven Consulting Limited announced that Jesse Unke has been appointed as president and CEO of the company. An experienced industry executive and business leader, Jesse will succeed co-founder Trevor St Germain who will continue to act as a member of the board.
Unke is a member of ReNew Canada's Editorial Advisory Board.
Jesse is an engineering and construction executive with over 20 years of experience. As past President and board director for the British Columbia Construction Roundtable, he is a notable figure in the industry and on the forefront of the latest innovations. Jesse brings with him extensive experience developing and empowering high-performing teams, while ensuring a healthy and safe working environment incorporating an equitable, diverse, inclusive, and trustworthy approach to leadership.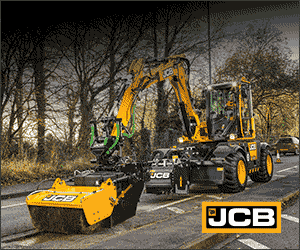 "Jesse's experience and drive makes him the perfect leader to take Maven to its next chapter of growth. We could not be more excited," said Trevor St Germain. "He has a unique ability to motivate and lead teams, develop the best industry relationships, and incorporate sustainable business and social principles, all of which are important to honor Maven's 10 year history as we look forward to the next 10."
"I am excited to take Maven to the next level by driving our strategy, strengthening and developing our corporate culture, and further building on Maven's profile in our industry as a leader in engineering, project management, and construction services for power utilities and municipal infrastructure" said Unke.
Jesse was recently recognized as one of as one of Engineers Canada 30 by 30 EDI Champions for leaders in engineering workplaces. And in 2020, he was recognized in the Top 40 Under 40 in Canadian Construction.
As a PMI Project and Risk Management Professional (PMP/RMP), Jesse has deep knowledge of multiple project management/delivery tools and techniques. He is a Professional Engineer in Canada (P.Eng.) and the USA (PE), a Canadian Certified Inclusion Professional (CCIP), Envision Sustainability Professional (ENV SP), and a MMCD Certified Contract Administrator (CCA).