Construction projects at the Peter Lougheed Centre in Calgary and the Misericordia Community Hospital in Edmonton are significantly expanding healthcare infrastructure in Alberta, while creating jobs for pandemic recovery.
The construction work at the Peter Lougheed Centre will expand the emergency department and the mental health short-stay unit, and will create almost 770 construction jobs in Calgary.
"Creating good jobs for Albertans is crucial to our province's economic recovery and is a key part of Alberta's Recovery Plan. This $137-million project will create hundreds of jobs while creating a better health-care system in Calgary," said Prasad Panda, Alberta's Minister of Infrastructure.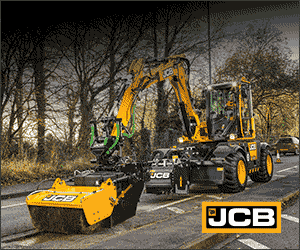 The emergency department will be expanded by 15 beds, including two new trauma areas. The intake area used to assess and treat patients will be increased from six to 26 spaces, and the ambulance drop-off area will now be located closer to the emergency department.
The mental health short-stay unit will be expanded to address mental health treatment capacity. The project will also provide replacement laboratory space to allow for state-of-the-art diagnostic services. Demand for laboratory services at the hospital is growing significantly. It is estimated that 2.3 million tests will be completed on-site by 2029-30, up more than one-third from current levels.
Construction will get underway shortly and is targeted for completion in the spring of 2022.
Meanwhile, the Misericordia project, which created 476 construction jobs, continues to be on budget and on schedule, with construction expected to be complete by the end of 2022.
"The enhanced emergency department capacity will ensure we continue to provide high-quality, compassionate care to our patients in a state-of-the-art environment designed to meet their needs and to support our teams to do their best work," said Patrick Dumelie, CEO of Covenant Health.
This $85-million project will include: six ambulance bays, emergency waiting and treatment areas, and a diagnostic services area.
The existing emergency department will continue to offer health services and programs until the expanded department opens in 2023.