The Town of Okotoks is partnering with the Government of Canada and the Canadian Urban Transit Research & Innovation Consortium to explore the feasibility of transitioning Okotoks Transit fleet to a full fleet of zero emission vehicles. The study, funded by an joint investment of $120,552, involves assessing the economic, technological, and environmental benefits, risks and constraints associated with the transition to a low carbon fleet of vehicles.
"Electrifying transit in our communities is a great opportunity to meet both our net-zero goals and improve the services that Albertans receive. Through this joint investment, the Town of Okotoks will explore the benefits and infrastructure required to reduce GHG emissions of their on-demand transit service. The Government of Canada continues to work with provinces, municipalities, and Indigenous peoples all across Canada to ensure we collectively address global climate change," said Randy Boissonnault, Minister of Tourism and Associate Minister of Finance.
Okotoks Transit is an on-demand vehicle service model that helps the community reduce greenhouse gas emissions while providing a cost-effective way for residents to travel.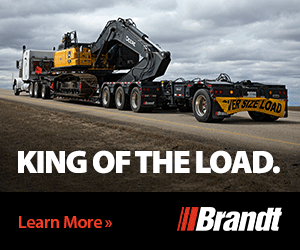 "We are excited to be a part of this feasibility study that will help us better understand opportunities that may enhance the way in which we provide clean and cost-effective transportation options to members of our community. The Town of Okotoks continues to be committed to demonstrating environmental leadership. Looking at electrifying our transit fleet is yet another way that we could reduce greenhouse gas emissions," said Tanya Thorn, Mayor of Okotoks.
"As we navigate the challenges of climate change, investing in decarbonized transit — in any form — plays a powerful role in building climate resilience. The Town of Okotoks has been a trailblazer in offering 'curb-to-curb' transit, ensuring resources are allocated where they need it most. The Town's decision to transition those vehicles to zero emissions is a further proof point in their commitment to deliver tangible benefits to its residents, and we're so proud to be part of their sustainability-focused new chapter," said Josipa Petrunić, president and CEO of CUTRIC.
Featured image: (Brampton Transit)