The governments of Canada and Prince Edward Island (PEI) have announced funding for a new material warehouse in Charlottetown, PEI to assist with pandemic response.
The new 12,000-square-foot climate-controlled warehouse will serve as a storage space for Health PEI's pandemic readiness supplies, such as gloves, gowns, masks, wipes, sanitizers, syringes, bedding, as well as storage of the National Emergency Stockpile System (NESS). The Department of Transportation and Infrastructure will also use this facility as permanent storage for accommodation furniture inventories like modular panels, desks, shelving units, and chairs.
The building will be constructed to be a highly energy-efficient, net-zero ready building. This project will help support the response to the current pandemic and the economy.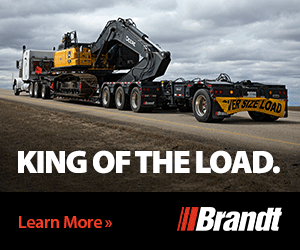 "Frontline workers have been our heroes throughout the pandemic and they need reliable access to PPE and other supplies," said Catherine McKenna, federal Minister of Infrastructure and Communities. "That's why the federal government is funding 80 percent of the cost to construct a new energy efficient and climate-controlled warehouse to help PEI coordinate timely and effective pandemic responses now and in the future. By building now, we're supporting the local economy and creating good jobs at a time when we need it most."
The Government of Canada is investing $2.4 million towards this project through the COVID-19 Resilience Infrastructure Stream of the Investing in Canada Infrastructure Program, and the Government of PEI is contributing $600,000 to the project.
"Since the early days of the pandemic, we have been committed to keeping Islanders safe.  This new building will ensure that we can keep the supplies needed, in a safe and sterile environment, to serve our needs now and in the future," said James Aylward, PEI's Minister of Transportation and Infrastructure.