The federal, provincial, and municipal governments have made a combined investment of $24 million for a multi-phased infrastructure project to support the redevelopment of the Fundy Quay in Saint John, New Brunswick.
"The Government of Canada is making yet another unprecedented investment in our community —in collaboration with our provincial and municipal partners—that will allow us to unlock the full economic potential of our waterfront," said Wayne Long, Member of Parliament for Saint John—Rothesay, on behalf of Catherine McKenna, federal Minister of Infrastructure and Communities. "This day represents the culmination of over a year of hard work—in collaboration with Develop Saint John, Mayor Darling, Minister McKenna and her team, and the provincial government—to deliver this historic investment."
Two joint federal provincial and municipal projects will rehabilitate Loyalist Plaza and build a pedestrian connection between the Fundy Quay and Market Wharf properties in addition to building multi-use paths along the exterior of the Fundy Quay property. The province and the city will also undertake two projects to remediate, expand, and improve a six-acre portion of land for future development. Work includes removing the existing hardscaping, soil remediation and improving underground storm and electrical infrastructure.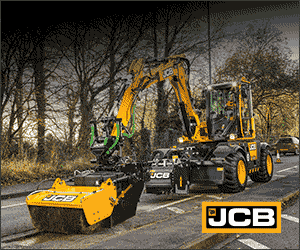 Design for the redevelopment of Fundy Quay in Saint John.
"This is a very important project for the City of Saint John and for the entire province, and our government is very pleased to be part of it. The redevelopment of the Fundy Quay site was identified as a strategic priority for the city. It will improve the quality of life for the 70,000 residents of Saint John and the 15,000 people who work in the uptown," said Blaine Higgs, Premier of New Brunswick. "Not only will this investment create new economic activity during the construction phase, but the transformation of the area will attract substantial private sector investment in the longer-term. This project is an important part of our economic growth and recovery plan for the region and the province post-COVID."
Work will also continue on the seawall with previously announced funding through the Disaster Mitigation and Adaptation Fund. This major infrastructure initiative will create a unique waterfront experience in the city, increasing tourism to the region, and growing the economy.
The Government of Canada is investing over $9 million through the COVID-19 Resilience Stream (CVRIS), and the Communities, Culture and Recreation Infrastructure Stream (CCRIS) of the Investing in Canada Infrastructure Program. The Government of New Brunswick is contributing $6 million towards this project. The City of Saint John's contribution to the project is being ratified at the meeting of Common Council on February 22.
Site preparation and the remediation phase of the project will begin in the spring. Activities will include removal of contaminated soil and raising of the overall level of the site in anticipation of a rise in sea levels.
Featured images from Develop Saint John.