The Government of Canada and the City of Kingston, announced $464,184 in federal funding for green energy retrofits to the Kingston East Community Centre.
"Residents of all ages and abilities have come to know and love the Kingston East Community Centre. These upgrades will bring this facility up to the latest standards of energy efficiency, reducing operating costs and creating savings for the entire municipality," said Mark Gerretsen, MP for Kingston and the Islands.
Funding will support the installation of a solar energy system which will allow the facility to improve its energy efficiency by over 82 per cent. This 22,000 square foot community centre offers a range of programs and services to the community and includes a full-size gymnasium, fitness centre, an indoor walking track, and youth and senior spaces. Once completed, this project will provide residents in Kingston a modern, sustainable, and green community centre where they can continue to access important community and recreational programs and services for years to come.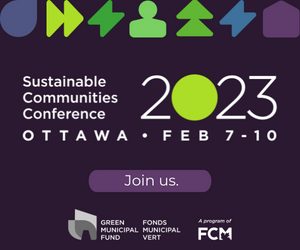 "Thank you to the federal government for investing in green energy retrofits at the Kingston East Community Centre. Kingston City Council is committed to demonstrating leadership on climate action. This building will be enjoyed by the community for decades to come and we can rest assured that it's also been built to be sustainable and energy efficient for its lifetime," said Kingston Mayor Bryan Paterson.
Featured image: (City of Kingston)