The Kingston Third Crossing bridge has officially opened to the public. Now named the Waaban Crossing, the bridge spans the Cataraqui River, providing a vital transportation link for the city of Kingston and the surrounding area.
The project's design, led by global engineering, project management, and professional services firm Hatch, involved the construction of a 1.5 km cable-stayed bridge with a main span of 330 meters. The bridge includes pedestrian and cycling paths, as well as dedicated lanes for public transit. A major milestone for the city of Kingston and the entire region, the Wabaan Crossing will improve mobility and connectivity for residents and visitors, and will support economic growth for years to come.
Hatch's involvement in the project included the design and engineering of the bridge, as well as project management and construction supervision.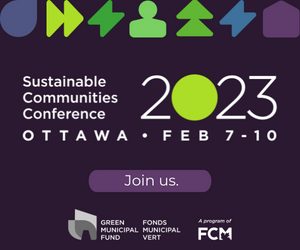 "This project is truly about the people," said Philip Murray, who spoke on behalf of Hatch and Systra, the companies that handled the technical aspects of the bridge's design. "The people who imagined the crossing. The people whose traditional lands the crossing sits upon. The people who funded the project. The people who designed the crossing. The people who built the crossing. But most of all it is for you, the people of the community of Kingston who are now connected and will use the bridge for decades to come."
The Wabaan Crossing is expected to serve as a major transportation hub for the region, with the potential to ease congestion and reduce travel times for commuters. It is also expected to boost the local economy by attracting new businesses and tourism to the area.
The public was invited to attend a ribbon-cutting ceremony on Tuesday, December 13 to officially celebrate the opening of the bridge.
Featured image: (City of Kingston)