The Government of Canada is taking a major step in rehabilitating the Québec Bridge, including the possibility of repatriation.
The Government of Canada appointed Yvon Charest in 2019 to provide it with clear options on the bridge's restoration and life extension. After extensive consultations, Charest recently presented his recommendations to the federal government.
"The Government of Canada recognizes the strategic and economic importance of the Québec Bridge for the movement of people and goods as well as for connecting communities and businesses on both sides of the St. Lawrence River. This bridge is a remarkable feat of Canadian engineering and a testament to the innovation and hard work of Canadians," said Catherine McKenna, Minister of Infrastructure and Communities. "We greatly appreciate Mr. Charest's knowledge and expertise as a Special Negotiator to reach the best option to ensure the sustainability of this essential and historic infrastructure for the benefit of the regional economy and all users and residents of Greater Québec."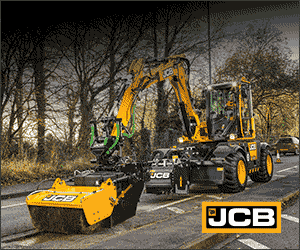 After a full review, the government has decided to continue Charest's mandate to negotiate with Canadian National Railway (CN) and the Government of Quebec to quickly reach an agreement in principle which could see the federal government's repatriation of the bridge. Any agreement reached would require financial contributions that recognize the obligations of all partners and an equitable sharing of the bridge's maintenance costs in the short, medium and long term.
The Government of Canada understands the strategic, economic, and heritage importance of restoring the Québec Bridge. For over 100 years, the people of the Québec region have relied on this bridge as a key artery for travel and tourism—33,000 vehicles and 6,000 public transit riders cross on a typical day. The bridge benefits CN Rail as the only fixed rail link crossing the St. Lawrence River east of Montreal, with a direct connection to the deep-water Port of Québec.
Charest brings a wealth of experience to this role. In addition to his work on the bridge, he is the former president and CEO of Québec City-based iA Financial Group, one of the largest insurance and wealth management groups in Canada, with operations in the United States.
"For almost 30 years, the people of Québec have been waiting for a positive outcome on this file. In 2015, our government committed to working with CN and the government of Quebec to find a long-term solution," said Jean-Yves Duclos, president of the Treasury Board. "Today we are announcing that we are taking a major steps toward a final resolution by giving the negotiator a clear mandate to negotiate the transfer of ownership with adequate compensation."
Completed in 1917, the Québec Bridge is the longest clear-span cantilever bridge in the world with a free span between the two central pillars of 549 metres.
Featured image of Québec Bridge courtesy of M.-J.-Pierre Fortin and Structurae.