According to a new survey from Procore Technologies, Inc., despite economic uncertainty, nine out of 10 respondents in the Canadian construction industry expressed confidence (44 per cent very confident) about industry conditions over the next 12 months.
The report – How We Build Now: Technology and industry trends shaping Canadian construction in 2023 – examined the general sentiment of the industry, the digital maturity and adoption of construction technologies, as well as the challenges and opportunities that businesses face.
Seven out of 10 construction businesses are also expecting an increase in the number (70%) or value of projects (72%) over the same timeframe.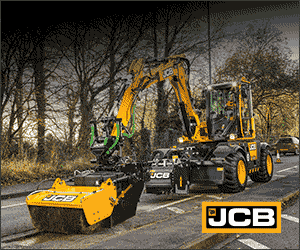 The survey was conducted by independent research company Censuswide. A total of 502 construction decision-makers and influencers across Canada participated in the report.
"We are encouraged to see the Canadian construction industry's leaders express optimism as they look to consolidate and build on post-pandemic progress," said Nolan Frazier, regional sales director, Canada, Procore. "In particular, this survey shows half of the respondents see a need to embrace greater collaboration in projects among stakeholders; half of them are also well on their way in their digital transformation journey. Some also recognize the opportunity to leverage the massive amounts of data generated through the use of technology to make more data-driven decisions across every phase of the construction life cycle. Ultimately, smarter construction empowers construction businesses to have better control of their projects and deliver higher quality builds."
The survey also revealed that 92 per cent of Canadians agreed there is an urgent need to build more or update current infrastructure in Canada over the next two years.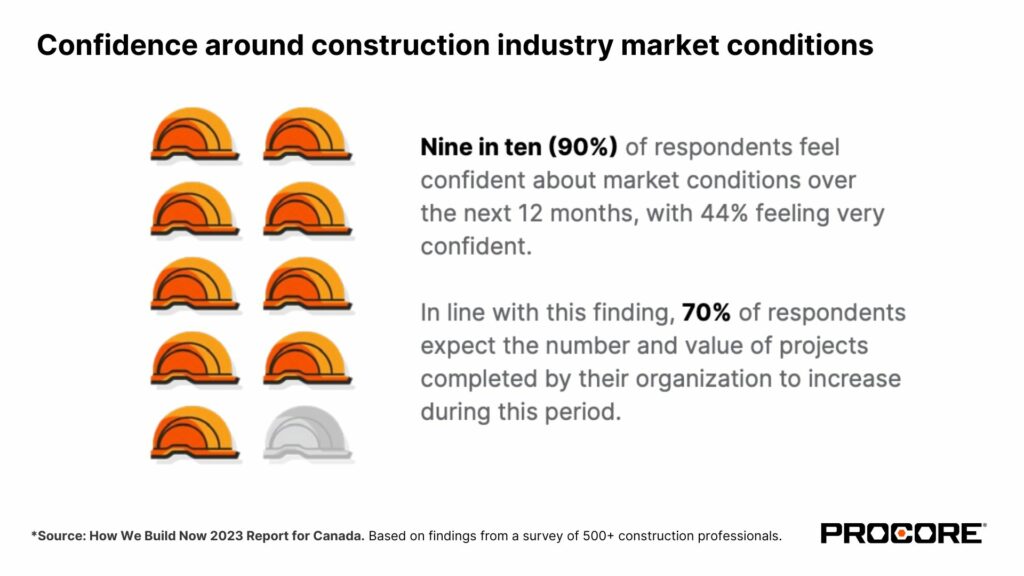 Other results from the survey included:
High confidence in market conditions over next 12 months
Despite economic uncertainty, nine out of 10 respondents in Canada express confidence (44 per cent very confident) about industry conditions over the next 12 months.
State of housing delivery across Canada
Over half of respondents from British Columbia (51 per cent) and Alberta (55 per cent) who work in the residential sector expect to build and deliver fewer housing units in 2023 compared to 2022. This is a stark contrast in comparison to Ontario where 60 per cent of respondents expect to build and deliver more housing units in 2023.
Supply chain woes affecting Quebec more than other provinces
Supply chain problems are impacting respondents to a different extent across the country. Québec-based respondents report the highest impact, with 41 per cent reporting significant delays due to supply chain issues, compared to 35 per cent of respondents from Ontario and just a quarter of respondents in B.C.
Construction focusing on prefabrication for better sustainability
Overall, the industry is keen to adopt more environmentally conscious and sustainable building practices. More than half of the respondents have started to focus on strategies like prefabrication and improved material selection to reduce the carbon footprint of their projects.
Only 24 per cent of construction executives are women
Currently, women make up a minority of the construction workforce, particularly in executive roles (24 per cent). Subcontractors have the worst ratio when it comes to having female members on staff. Only 22 per cent of executive staff at trade contractors are female compared with around 25 per cent at owners and general contractors.
Featured image: (Getty Images)