Nine of the ten members of the Manitoba Hydro-Electric board have resigned.
H. Sanford Riley, chair of the board, released the following statement on behalf of himself and the eight other board members who chose to resign:
"Earlier today we wrote to the Hon. Cliff Cullen, Minister of Crown Services, informing him of our resignation from the Manitoba Hydro-Electric Board effective immediately.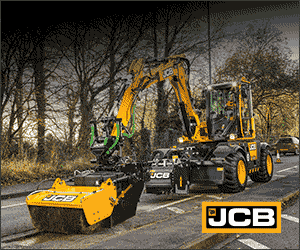 For over a year we have attempted to meet with the Premier to resolve a number of critical issues related to the finances and governance of Manitoba Hydro, including matters related to Hydro's efforts to further develop its relationship with Indigenous peoples.
Despite repeated attempts we have not been able to have a meaningful dialogue with the government and we have reached an impasse. We have been informed the government intends to remove the Chair and has therefore lost confidence in the Board. Accordingly, we have determined that it is necessary to resign.
We wish to thank the management and staff of Manitoba Hydro for their support and commitment during our time as Board members. They are committed to Manitoba Hydro's long-term success and financial health. It has been an honour to work with them and we wish them all the best in the future."
Following the announcement, Manitoba Premier Brian Pallister pointed to a dispute over a planned payment to the Manitoba Metis Federation (MMF) in relation to the proposed Manitoba-Minnesota Transmission Project and the under-construction Bipole III project. The current plan for the projects is to run lines through Metis territory, and the board had approved a payment of $67 million (over 50 years) in compensation. According to Pallister, a cabinet directive had been issued to stop the payment to MMF.
Following the mention of the agreement by Premier Pallister, Manitoba Hydro issued a brief statement to clarify the agreement with the MMF:
"We have had discussions with the MMF with respect to a long-term, 50-year agreement designed to address their asserted Indigenous rights and claims related to impacts from various transmission projects — both past and future. These discussions built upon the previous turning the page agreement that was entered into by the Province of Manitoba, Manitoba Hydro and the Manitoba Metis Federation."
It is not currently known what the stopping of the payment to the MMF will do to impact either project.
No plans have been announced on the replacement of the members of the board. The lone remaining member is Progressive Conservative MLA Cliff Graydon.