The Government of Manitoba announced that highways in the western part of the province, including Provincial Trunk Highways (PTH) 2, 3, 10 and 23, will undergo major improvements over the summer months to support traffic needs in the region.
"Manitoba is a thriving hub of business and tourism, and our government is committed to ensuring our roadways can support this work and get visitors and equipment where they need to be safely," said Transportation and Infrastructure Minister Doyle Piwniuk. "These major upgrades to western Manitoba's infrastructure support our five-year infrastructure investment strategy and represent government's commitment to building our economy and investing in Manitoba's future."
Planned work as part of the $201.4-million investment includes: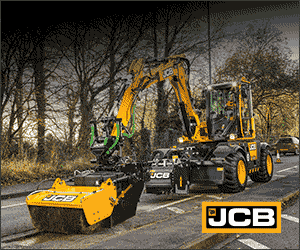 PTH 2 will receive an estimated $26.5 million total investment for 25.5 kilometres of surface rehabilitation from St. Claude to Elm Creek, which is expected to be completed by fall 2024.
PTH 3 will receive an estimated $90.1 million total investment through three projects:
surface reconstruction from north junction PTH 3A to north junction PTH 34 for an estimated investment of $19.7 million;
surface rehabilitation from the Saskatchewan boundary to south junction PTH 83 for an estimated investment of $16.3 million; and
various surface reconstruction, rehabilitation and preservation projects along PTH 3 for an estimated investment of $54.1 million.
PTH 10 to Clear Lake will receive a total investment of $27.3 million in surface reconstruction and restoration upgrades on over 43 kilometres in two separate projects:
2 kilometres north of the PTH 16 junction to 11.6 kilometres north of the PTH 16 junction for an estimated investment of nearly $17.7 million; and
6 kilometres north of PTH 16 to 2.6 kilometres north of Provincial Road (PR) 354 for an estimated total investment of $9.6 million.
PTH 23 will receive an estimated $57.5 million total investment in surface rehabilitation and reconstruction through the following projects:
PTH 5 to PTH 34 for an estimated investment of over $37 million; and
PR 336 to PR 422 for an estimated investment of $20.5 million.
Projects are in various stages of design and planning, with the majority of surface upgrades to begin this spring and be completed by the end of summer, weather permitting, the minister added.
"This announcement by the Manitoba government is great news for the province. This commitment to providing a $201.4-million investment into our transportation infrastructure will make our transportation routes safer for residents, but also increase the access for industry, which will provide opportunities for economic growth and continue to provide employment opportunities to the construction industry," said Shawn Wood, executive director, Construction Association of Rural Manitoba.
The upgrades support the 2023 Multi-year Infrastructure Investment Strategy, the minister noted, which outlines over $4.1 billion in strategic investment in roads, highways, bridges, airports and flood protection over the next five years.
"Our trade and commerce routes are vitally important to Manitoba's economy, allowing local businesses and producers to receive supplies and then move their goods to market in a seamless, efficient way," said Chris Lorenc, president and CEO, Manitoba Heavy Construction Association. "These investments will support that necessary activity in western Manitoba, home to some of Canada's richest agricultural land."
Featured image: (Government of Manitoba)